Titli causes Rs 43.45 crore loss to education department -Rs 2.54 crore sanctioned for repair works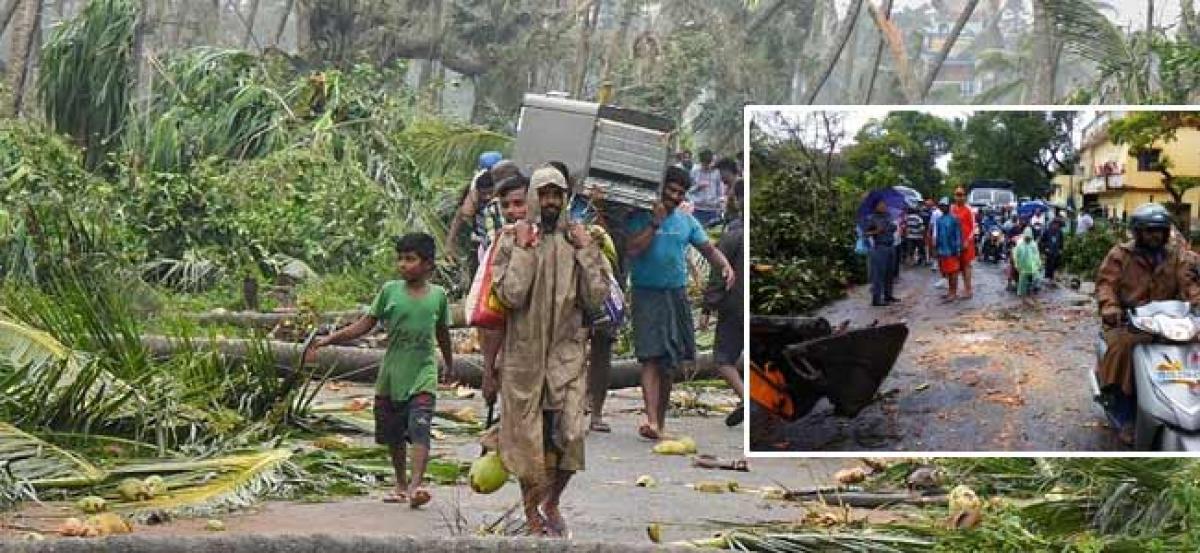 Highlights
Titli cyclone causes Rs 4345 crore damage to education department said minister for human resource development HRD, Ganta Srinivasa Rao In a press conference at Srikakulam on Wednesday minister said
Srikakulam: Titli cyclone causes Rs 43.45 crore damage to education department said minister for human resource development (HRD), Ganta Srinivasa Rao. In a press conference at Srikakulam on Wednesday minister said that total 697 schools, 14 junior colleges, 6 model schools, 4 degree colleges and one polytechnic college damaged. For temporary repairs Rs 2.54 crore released minister explained.
Fitness of all educational institutions tested before re-opening after Dasara vacation and separate funds will be sanctioned to provide infrastructure facilities in schools in cyclone affected areas minister elaborated. All employees of education and allied department decided to donate Rs 13.66 crore for cyclone victims he said.
Minister criticised YSRCP and JanaSena chief, YS Jagan Mohan Reddy and Pawan Kalyan for their comments over TDP rule and their negligent attitude towards flood victims. He fumed over BJP for not granting interim relief for cyclone victims. Regarding DSC notification minister assured to release it soon after clearance of some technical issues.