No objection to financial assistance to Andhra Pradesh-TRS MP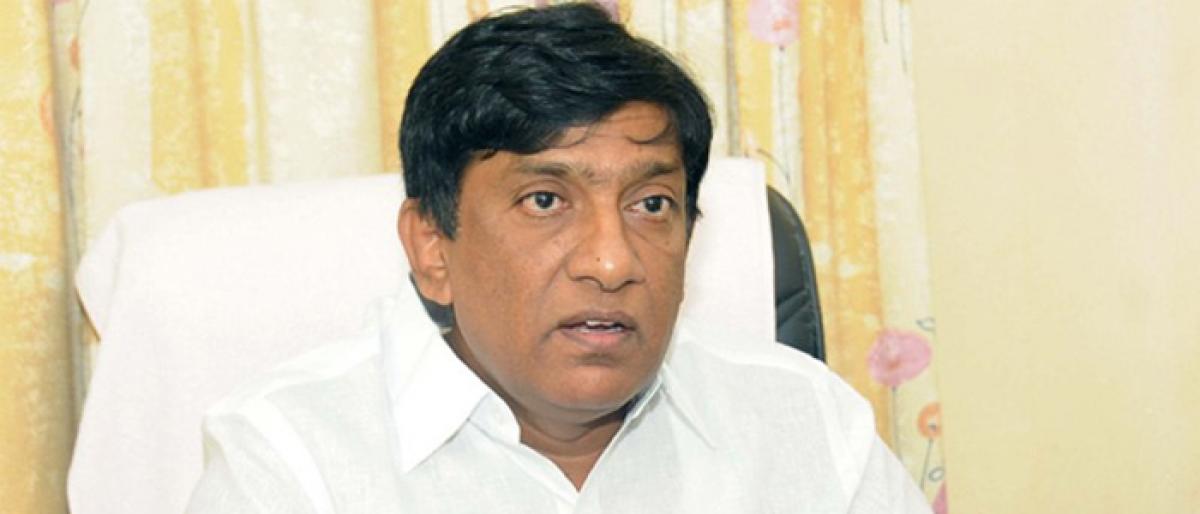 Highlights
TRS MP B Vinod Kumar on Thursday said that the TRS had no objection if the Centre provides financial assistance to Andhra Pradesh
Hyderabad:TRS MP B Vinod Kumar on Thursday said that the TRS had no objection if the Centre provides financial assistance to Andhra Pradesh.
Addressing a press conference Telangana Bhavan Vinod Kumar recalled that the chief ministers of Karnataka and Tamil Nadu have written to Prime Minister Narendra Modi demanding not to give special status to Andhra Pradesh. Vinod said that Congress president Rahul Gandhi was enacting drama in the name of special status. Vinod demanded the Telugu Desam chief N Chandrababu Naidu to disclose whether Rahul Gandhi had promised to provide special status safeguarding interest of Telangana.
'We have no objection in Centre provide financial assistance to Andhra Pradesh but the industries in Telangana should not get affected,'' said Vinod.Vinod said that people of Telangana will not accept mahakutami.