AP aims at highest living standards: Naidu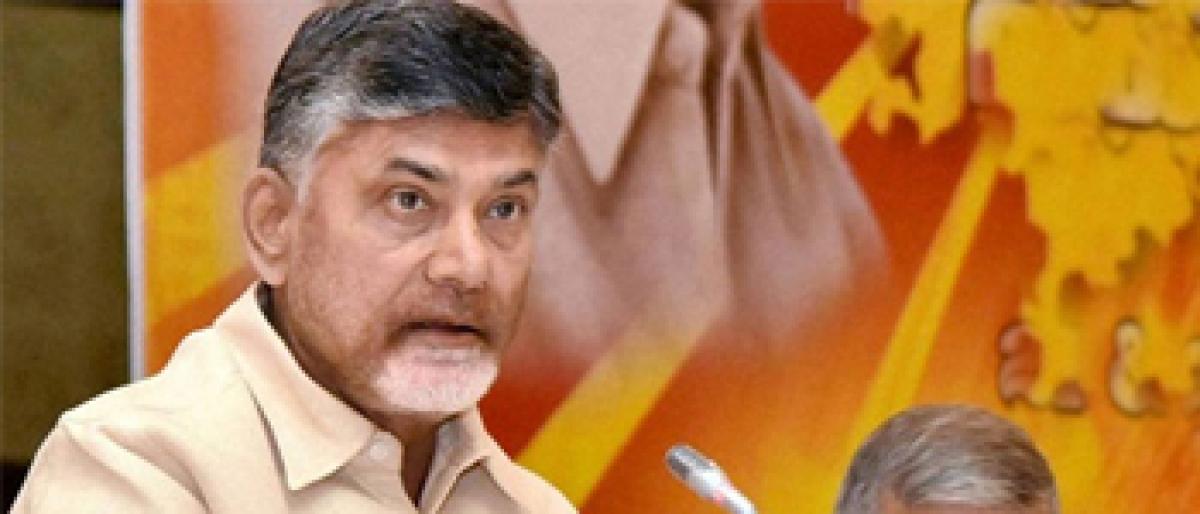 Highlights
Chief Minister Nara Chandrababu Naidu directed the officials to ensure highest living standards in the state, during a review meeting on Ease of Living and Ease of Happiness for All at Secretariat on Friday
Amaravati:Chief Minister Nara Chandrababu Naidu directed the officials to ensure highest living standards in the state, during a review meeting on "Ease of Living and Ease of Happiness for All" at Secretariat on Friday.
He opined that still there were some gaps in growth, since certain sub sectors performance was not optimum as expected. Chandrababu Naidu asked officials to ensure all the three main sectors including Agriculture, Industry and Service and sub sectors within them should achieve the targeted goals.
He said that the Tamil Nadu achieved more than 53 percent growth within the Service Sector, whereas the Telangana state was witnessing a negative trend in this sector. At the same time there was positive trend in this sector in Andhra Pradesh, with 9 percent growth in the GVA.
Focusing tourism will improve the performance of Service sector, Chandrababu Naidu opined, while suggesting to encourage private players to construct three star, five star and other tourism hotels in the state.
He said that because of the infrastructure developed in Hyderabad, the economy was high in Telangana when compared with the AP.
The CM suggested that if the officials will focus on the aquaculture, then it would achieve more than 20 percent growth.
.