Chandrababu Naidu to meet Stalin in Chennai today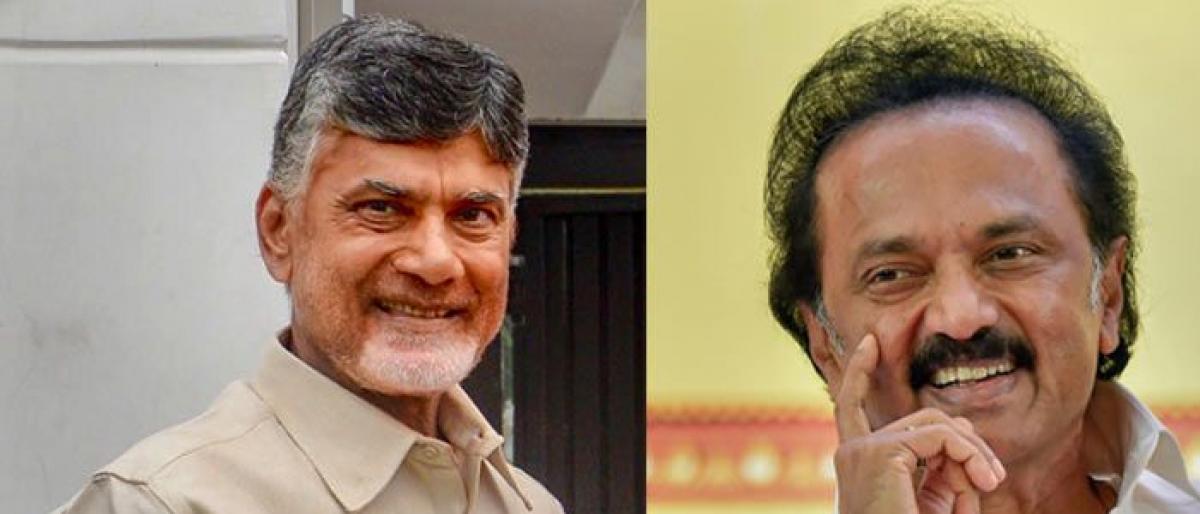 Highlights
DP President and AP CM Nara Chandrababu Naidu scheduled to meet MK Stalin, the Leader of Opposition in Tamil Nadu Assembly and president of DMK in Chennai today at around 5pm
Amaravati:TDP President and AP CM Nara Chandrababu Naidu scheduled to meet MK Stalin, the Leader of Opposition in Tamil Nadu Assembly and president of DMK in Chennai today at around 5pm.
Naidu, who has been fighting against BJP and Narendra Modi for fulfilling demands of bifurcated Andhra Pradesh and to save democracy, already met Congress President Rahul Gandhi recently in New Delhi and former Prime Minister and JDS President HD Deve Gowda on Thursday in Bengaluru.
He also met many other anti BJP parties leaders in the country, both national and Regional Parties to form alternative alliance to defeat BJP in the ensuing elections.
The sources in TDP said that a national level all anti BJP parties meeting will take place in New Delhi on this month.