KTR addresses Gujarati Samaj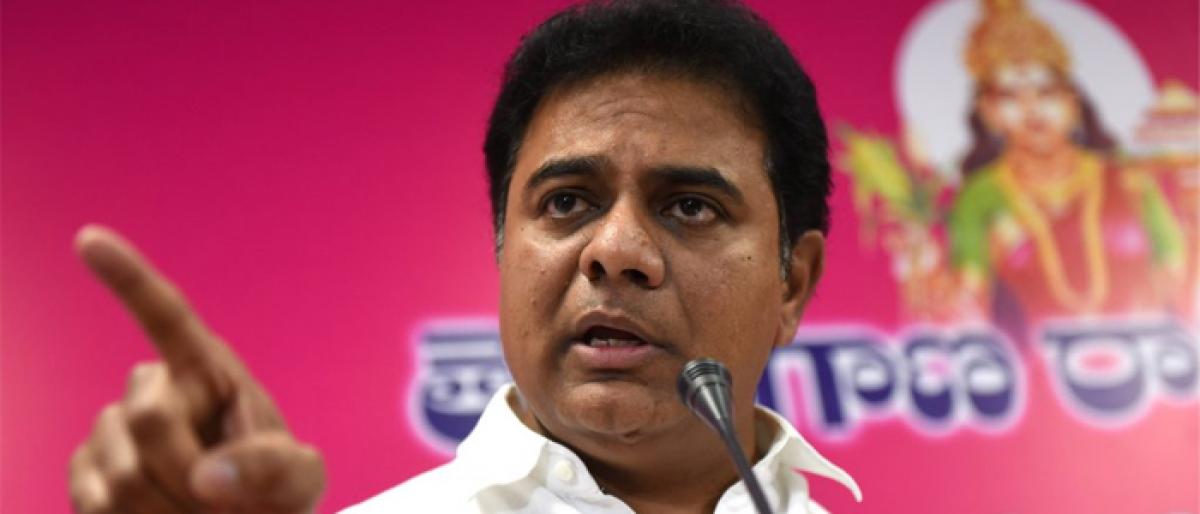 Highlights
IT Minister K T Rama Rao on Sunday said that his party would solve the issues of Gujaratis after coming to power
Hyderabad : IT Minister K T Rama Rao on Sunday said that his party would solve the issues of Gujaratis after coming to power.
The TRS leader was addressing a gathering of Gujarati Samaj, who joined TRS at Telangana Bhavan on Sunday. Rama Rao said that few people raised doubts that non-locals will be targeted after the formation of Telangana but there was no curfew even for four minutes.
He said that the Chief Minister K Chandrashekar Rao was giving priority to maintaining law and order in the state. He further said that five Lakh CCTV cameras were fixed in the city and five Lakh more CCTVs would be fixed after coming to power.
The command control to be brought out by the government was best in the country, he added.
The Minister further said that the water woes of the denizens would be solved soon as the government was constructing two more reservoirs in the city.
The Minister said that Telangana government was having better industrial policy TS-IPAS than Gujarat government. He called up on the Gujarati industrialists to ask their employees to vote for TRS candidates.