India Army jawan killed by Pakistani sniper in Nowshera to be cremated in Nashik today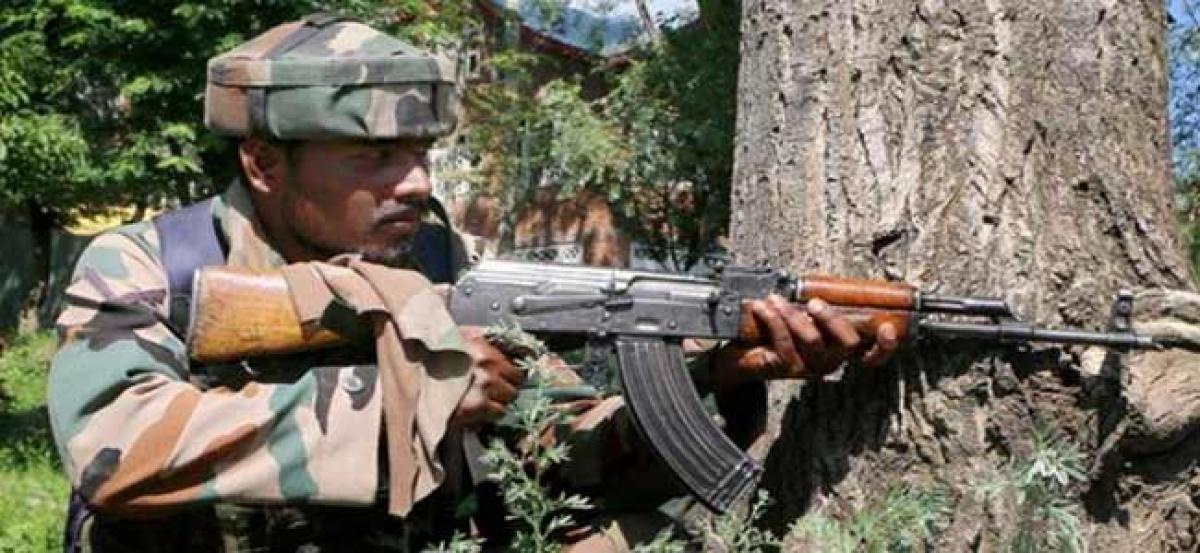 Highlights
The mortal remains of Naik Keshav Somgir Gosavi, who was killed by a Pakistani sniper in Jammu and Kashmir, are expected to arrive at his native place in Maharashtras Nashik district for last rites on Monday, an official said
Nashik: The mortal remains of Naik Keshav Somgir Gosavi, who was killed by a Pakistani sniper in Jammu and Kashmir, are expected to arrive at his native place in Maharashtra's Nashik district for last rites on Monday, an official said.
Gosavi, 29, was manning a forward post in Kalal area of Nowshera sector in Jammu and Kashmir's Rajouri district when he was shot by a Pakistani sniper on Sunday, resulting in his death. He is survived by wife Yashoda Gosavi.
The body is expected to arrive at the Indian Air Force's Ojhar airbase here around 4 pm and will then be taken to his native Shrirampur village in Sinnar tehsil for the last rites, the official at the district collectorate said.
"Gosavi's relatives told the district administration that he was looking forward to return home as his wife is expecting their first child soon," he added.