Chief Secretary participates in Chat Puja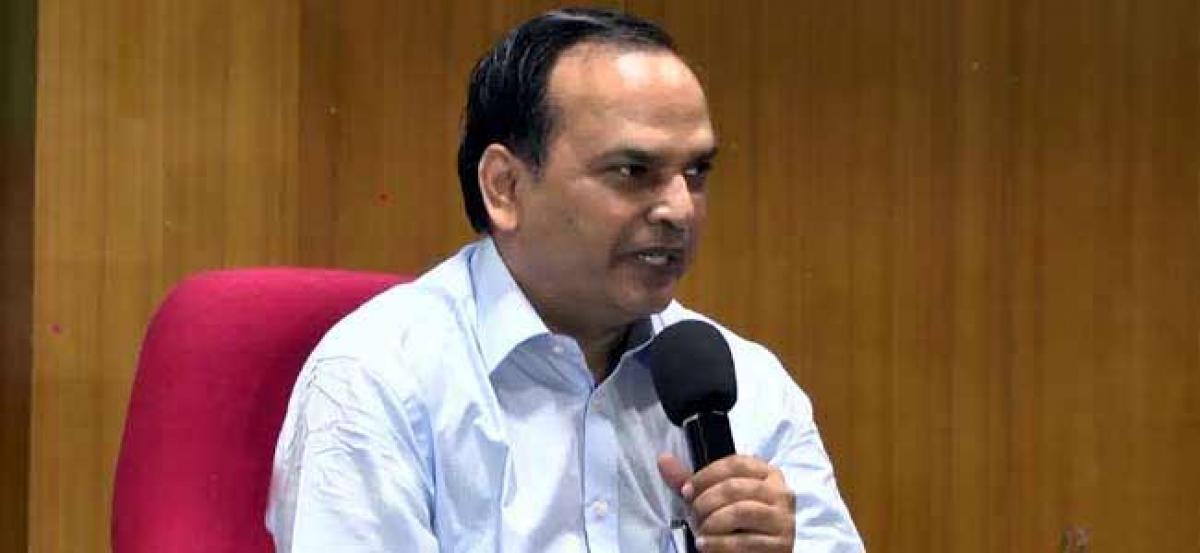 Highlights
Chhat puja was celebrated with splendour and religious fervour at Hussainsagar lake in the city
Hyderabad :Chhat puja was celebrated with splendour and religious fervour at Hussainsagar lake in the city.

It was a confluence of colour as men women and children gathered in large numbers. Chief Secretary Dr S K Joshi, Principal Secretary municipal administration Arvind Kumar and Principal Secretary Adhar Sinha took part in the chhat puja celebrations. GHMC and police made elaborate arrangements for the smooth conduct of the festival.

Chhath puja is an important religious festival for residents from Bihar, Jharkhand and Eastern UP. This festival is celebrated during the month of November (6th day after deepavali festival). During Chhat puja, people worship the sun god and seek his blessings for the overall prosperity of the family. The puja is marked by offering prayers to the sun god, fasting and taking dips into the holy waters of the nearby water body, pond or a tank.