Venu Madhav nomination from Kodad rejected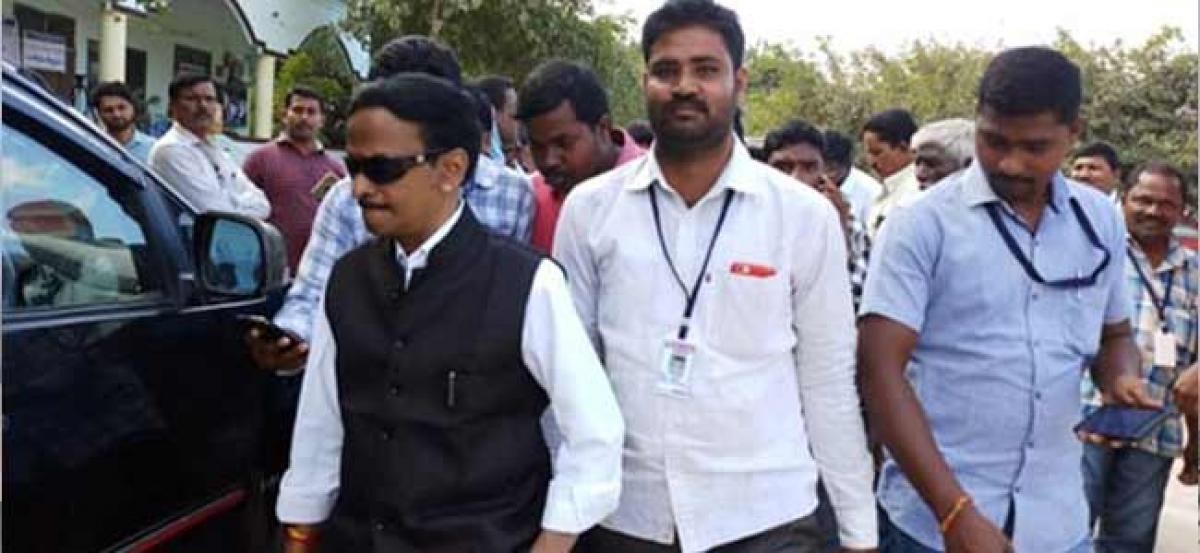 Highlights
Comedian Venu Madhavs nomination from Kodad assembly constituency has been rejected by the EC officials due to incorrect papersVenu Madhav on Thursday turned up at RDO office in Suryapet where the returning officer refused to take the nomination papers saying they were incorrect
Comedian Venu Madhav's nomination from Kodad assembly constituency has been rejected by the EC officials due to incorrect papers.
Venu Madhav on Thursday turned up at RDO office in Suryapet where the returning officer refused to take the nomination papers saying they were incorrect. The comedian who hails from Kodad garnered fame with his mimicry during election campaign of TDP soon after its formation.
He then moved to film industry after being flooded by offers.