BJP core committee meet discussed on illegal mining, land grabbing activities in the state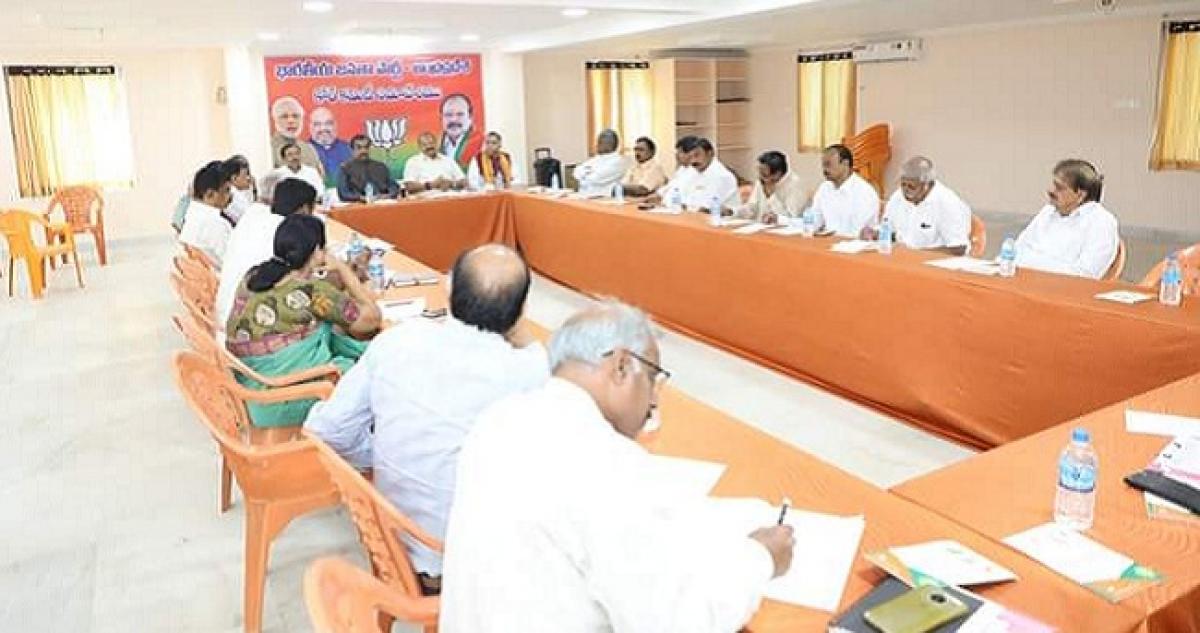 Highlights
BJP state core committee meeting held in the party state office in Guntur city on SundaySpeaking on this occasion,BP national general secretary Ram Madhav participated as chief guest in the meeting
Guntur: BJP state core committee meeting held in the party state office in Guntur city on Sunday.Speaking on this occasion,BJP national general secretary Ram Madhav participated as chief guest in the meeting.
The meeting discussed on land grabbing activities, illegal mining activities, sand illegal quarrying, increase of corruption in the TDP government.
The meeting felt that there is need explain failure of TDP government and increase of corruption in the government to the people and to strengthen the party from the grass root level and need to explain central government sponsored schemes and development taken up with the financial assistance of the Centre to the people.
BJP state president Kanna Lakhminarayana presided over the meeting.