Vizianagaram YSRCP coordinator brought into custody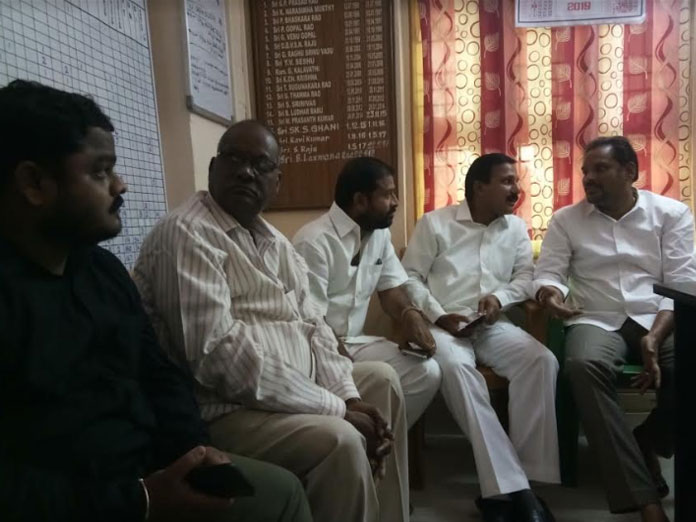 Highlights
MSrinivasarao, district coordinator of YSRCP and leaders PAppala Naidu and others were brought into custody and sent to Jami police station
Vizianagaram : M.Srinivasarao, district coordinator of YSRCP and leaders P.Appala Naidu and others were brought into custody and sent to Jami police station.
Actually the YCP leaders had obstructed a youth group which was roaming in Pusapatirega mandal and inquired the voters to whom they are going to vote. The YCP leaders are suspecting and alleging that the group is removing the votes from list in favor of the ruling party.
The leaders have detained the youth group and grabbed their devices like tabs and mobiles. Later they approached the police and tries to lodge the complaint. Any how the police had taken the YSRCP leaders into their custody..