BJP, Goa Dairy at loggerheards over milk production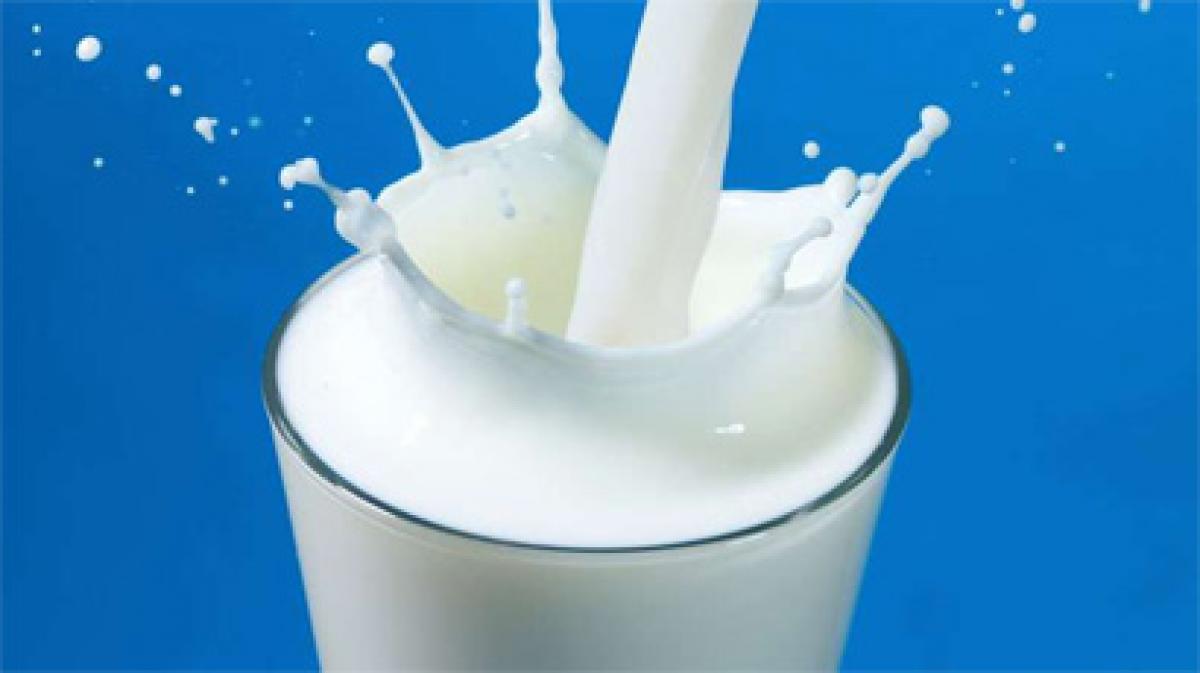 Highlights
Goa, conventionally associated with feni, beer and wine when it comes to beverages, appears to be heading for a milk war.The state government\'s decision to allow Gujarat-based Surat District Co-operative Milk Producers Union Limited (SUMUL) to set up milk procurement facilities in four agrarian sub districts, has brought the ruling Bharatiya Janata Party and the existing Goa Dairy Co-Operative Mil
Goa, conventionally associated with feni, beer and wine when it comes to beverages, appears to be heading for a milk war.The state government's decision to allow Gujarat-based Surat District Co-operative Milk Producers Union Limited (SUMUL) to set up milk procurement facilities in four agrarian sub districts, has brought the ruling Bharatiya Janata Party and the existing Goa Dairy Co-Operative Milk Producers Union Limited at logger heads.
While the BJP has accused Goa Dairy of sabotaging milk production, the latter has charged the BJP with trying to finish the dairy, one of the largest undertakings in the co-operative sector, after the ruling party failed to take control of it.
It all began when on January 7 with a government notification allowed SUMUL, which markets the popular milk and dairy products brand of the same name, to set up procurement operations in Sattari, Sanguem, Canacona and Quepem sub-districts, which account for the biggest chunk of milk production in Goa.
"We have to make Goa self-sufficient in milk production... If there is competition, dairy farmers will definitely benefit from the better rate they will get for the milk they produce. We do not intend to do injustice to Goa Dairy, but I believe competition is needed to improve things in the dairy (sector)," Goa Chief Minister Laxmikant Parsekar said, after announcing the decision.
Goa, with a resident population of 1.5 million and a floating population of nearly four million tourists, consumes anywhere between 350,000-500,000 litres of milk every day. Of this demand, the Goa Dairy, with its present infrastructure and procurement network is able to process approximately 90,000 litres of milk every day at its facility in Kurti, Ponda, which is not even a fourth of the requirement, during the peak tourism season.
The difference is met by over a dozen private milk companies, which flood the market with milk bags and products and have been on the Goa government's Food Drugs Administration's radar for sub-standard quality.
The BJP insists that only a competitive edge to the dairy sector would help Goa become self-sufficient in milk production.
"Let competition happen between the two dairies. Competition is never bad. Finally, the dairy farmers will benefit because their produce will get a better price because of two competitors," BJP spokesperson Pramod Sawant told IANS.
In the recent past the BJP-led coalition government had accused the Goa Dairy of trying to sabotage the government's plan to beef up milk production and threatened to take it over.
"The government is ready to take over the dairy and improve the quality of milk. We can also replace them with Amul, if required. There are various options available," then chief minister Manohar Parrikar had said in an assembly debate in 2013.
Goa Dairy officials, in a petition to Parsekar, had requested him to revert the SUMUL decision, claiming Goa's co-operative sector would be finished with the entry of the Gujarat giant.
"SUMUL's coming to Goa would create a rift between the 30,000 odd dairy farmers who supply milk on an everyday basis. That would be a detriment to quality and quantity of milk production," Goa Dairy Managing Director Navso Sawant said in the representation.
SUMUL managing director Jayesh Desai said it do not consider Goa Dairy to be competition.
"We do not consider Goa Dairy as competition. They are also from the co-operative sector. We can work together to make Goa self-sufficient in milka We have a plan in place to help farmers increase their dairy yield and make more profit from the milk they produce," Desai told IANS.