200 armed force personnel becoming disabled due to injuries every year: Army doctor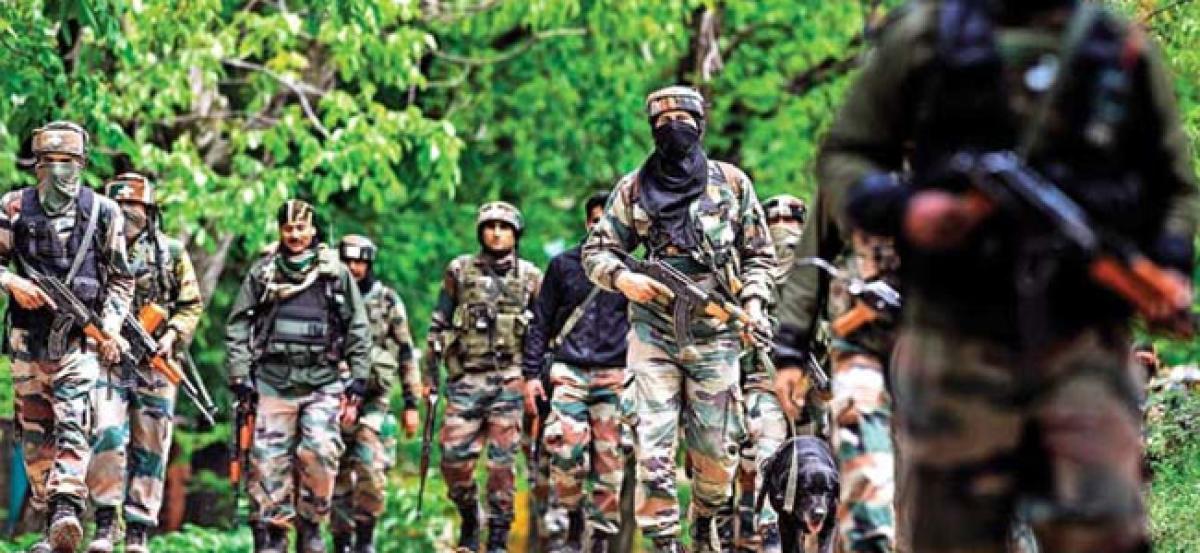 Highlights
Nearly 200 armed forces personnel become disabled every year, a senior doctor for the forces has said, citing road accidents and snow avalanche, especially in hilly terrains, and battle injuries as the prime reasons
Nearly 200 armed forces personnel become disabled every year, a senior doctor for the forces has said, citing road accidents and snow avalanche, especially in hilly terrains, and battle injuries as the prime reasons.
Lt Gen Bipin Puri, Director General of the Armed Forces Medical Service, said the disability armed forces personnel suffer are not only related to spinal cord and limbs - one of the most commonly noticed.
Many a time there are cases of crippling of intestine and lungs due to injury to abdomen and chest, Lt Gen Puri said.
He said in the armed forces medical service, the primary motto is to save life by resorting to damage-control surgery.
"Every year 200 armed forces personnel suffer from serious disability. It is a huge number. Battle injuries are of course the reason, but more of our injuries are because of accidents in hilly terrains, snow avalanche," Puri told PTI, citing the data available with him for the past 10 years.
The Indian Army is engaged in anti-militancy and anti-insurgency operations in Jammu and Kashmir and northeast India. The Army alone has more than 10 lakh personnel.
Lt Gen Puri said the journey from being a disabled soldier to an abled person is challenging and the Army has take steps to mitigate the problems faced by its soldiers in this regard."There are physical, emotional, psychological and social issues involved in this," he said.
The Army, he said, has an Artificial Limb Centre, a premier institute in Pune, to address the problems related to disability of limbs.
The Army is also building five ALC sub-centres in Chandigarh and Guwahati, and a base hospital each in Delhi and Lucknow to minimize the distance a disabled soldier from the northern region may have to travel for treatment, he said.