'Did not join Railways to serve seniors': Group D employee tells Piyush Goyal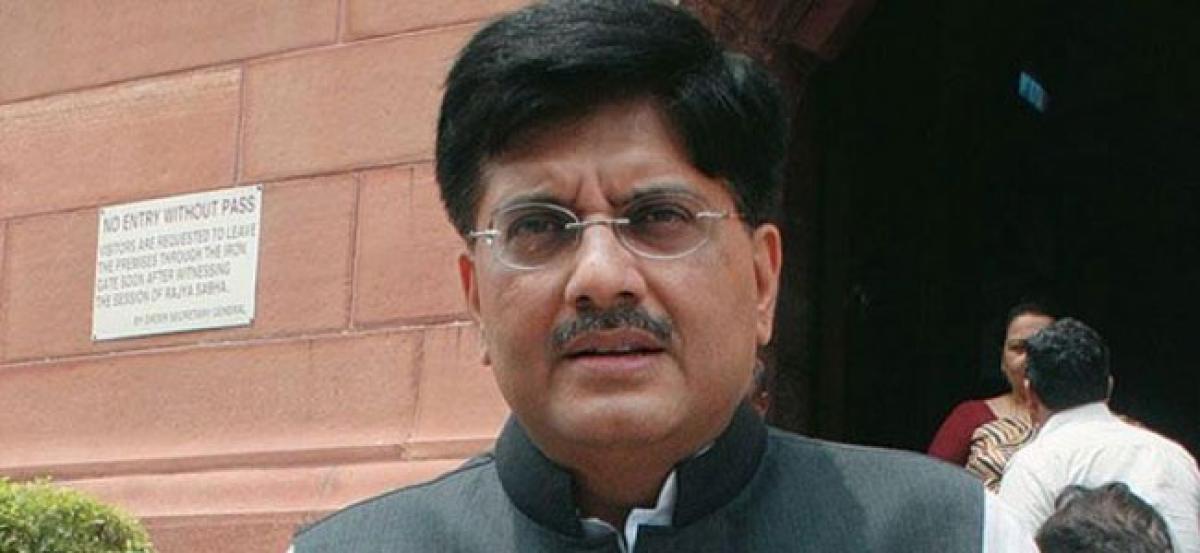 Highlights
He and his colleagues will not build a house and will only work for the railways, trackman Dharmendra Kumar from the Northern Railways Lucknow division has said in an impassioned appeal to the minister while speaking out against the colonial tradition of working as bonded labourers for senior officials
In a letter, trackman Kumar wrote that his senior-section engineer Rajkumar Verma had employed him and 5 other trackmen to build his house.
New Delhi: He and his colleagues will not build a house and will only work for the railways, trackman Dharmendra Kumar from the Northern Railway's Lucknow division has said in an impassioned appeal to the minister while speaking out against the colonial tradition of working as "bonded labourers" for senior officials.
Soon after taking over in September 2017, Railways Minister Piyush Goyal had instructed officials to not use their juniors for menial jobs and said strict action will be taken against those who continue to do so.
Since the minister's order, around 10,000 Group-D railway employees, including gangmen and trackmen, have been removed from the houses of seniors and put back into safety and maintenance work, officials say.
Clearly, Kumar and his five colleagues are not among them.
In a letter dated July 13, trackman Kumar wrote to the minister that his senior - section engineer Rajkumar Verma -- had employed him and five other trackmen to build his private house, around 500 metres from the district railway headquarters in Barabanki in Uttar Pradesh.
"They treat grade 4 employees like bonded labourers. We have joined the railways to do our job, not to service our seniors. He has put these men who should be looking after the safety of tracks to do construction work at his home for the past month. When I refused, he threatened to suspend me. I have informed senior officials of this and no one has responded so far," Kumar told news agency PTI on phone.
Kumar added that he shot a video of railway employees working at the construction site.
The video is part of the complaint he sent to the minister.
"I am being threatened but I won't budge. How can I help him construct his house when so many derailments are happening in this country? I want the minister to take strict action and ensure that workers like us are not treated this way," said Kumar.
He alleged that he has been marked 'absent' at work since refusing to work for Verma.
Repeated calls to Verma's phone remained unanswered.
"An enquiry has been ordered by the Divisional Railway Manager and is to be conducted by a senior officer of the Lucknow division. Strict action will be taken against anyone found indulging in malpractice," said Northern Railway spokesperson Nitin Chowdhury.