Kumaraswamy promises to make Belagavi the second capital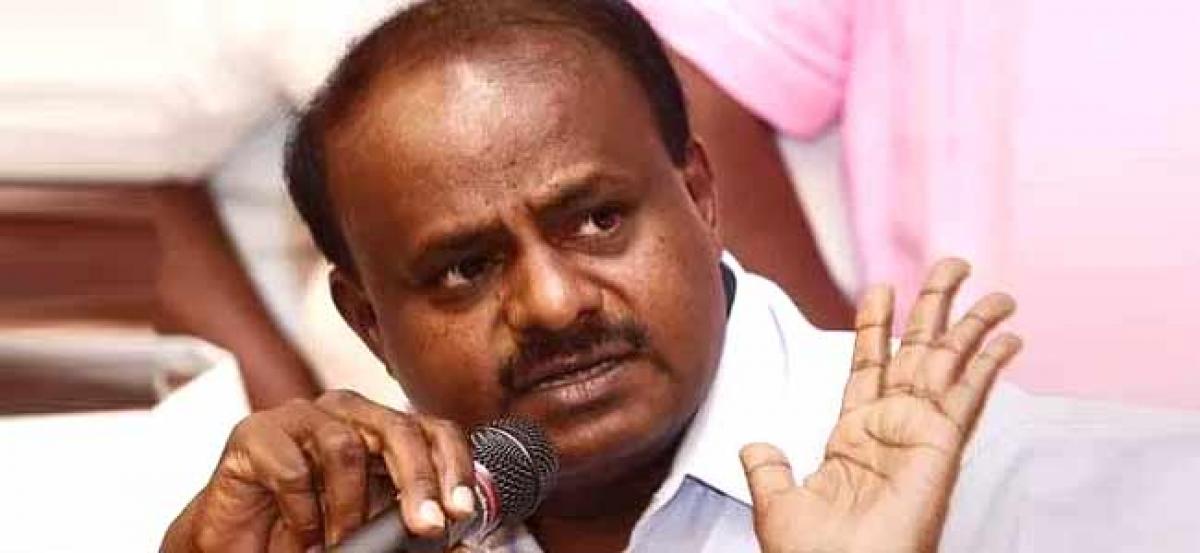 Highlights
On Tuesday, after facing many problems for neglecting North Karnataka in his recent budget, Kumaraswamy promised to grant Belagavi city the status of second capital Some government departments are also promised to move to Suvarna Vidhana Soudha, the secretariat building in Belagavi, by him
BENGALURU: On Tuesday, after facing many problems for neglecting North Karnataka in his recent budget, Kumaraswamy promised to grant Belagavi city the status of second capital. Some government departments are also promised to move to Suvarna Vidhana Soudha, the secretariat building in Belagavi, by him.
Back in 2006, the JD(S)-BJP alliance in the Karnataka assembly agreed to grant Belagavi the status of second capital as Nagpur in Maharashtra and Jammu in J&K.
"The proposal to declare Belagavi the second capital of Karnataka has been pending since I became CM in 2006. However, subsequent governments did not consider the proposal. I will reconsider the proposal and deliberate on the feasibility of the matter," said Kumaraswamy.
He added saying, "As of now, SVS functions on only 10 days a year, during the winter session. I intend to keep SVS active all 365 days of the year and see that people from Kalaburagi, Belagavi or Hubbali-Dharwad should not come to Bengaluru for every small issue."
To calm the hurt feelings of the people in North Karnataka he said he would tour in all 13 districts of the region to hear and try to resolve their issues. "I will meet these people as a common man and hold meetings with officials to ensure the people get their due."
The CM took a dig on the media once again. He said, "When two thirds of revenue generated from Bengaluru goes for development of the entire state, I sought to know from him how to find resources to develop a separate state. But these remarks were twisted by media to convey a different meaning."
He replied to the accusation by the media as 'CM of four districts'. "I have given only Rs 514 crore to four districts out of a budget of Rs 2.18 lakh crore. But they still make an issue out of it."
"The CM should restrain from blaming the media and allow them to do their job," said G Parameshwara, the deputy CM.
Subscribed Failed...
Subscribed Successfully...