J-K: Centre constructs bunkers for safety against ceasefire violation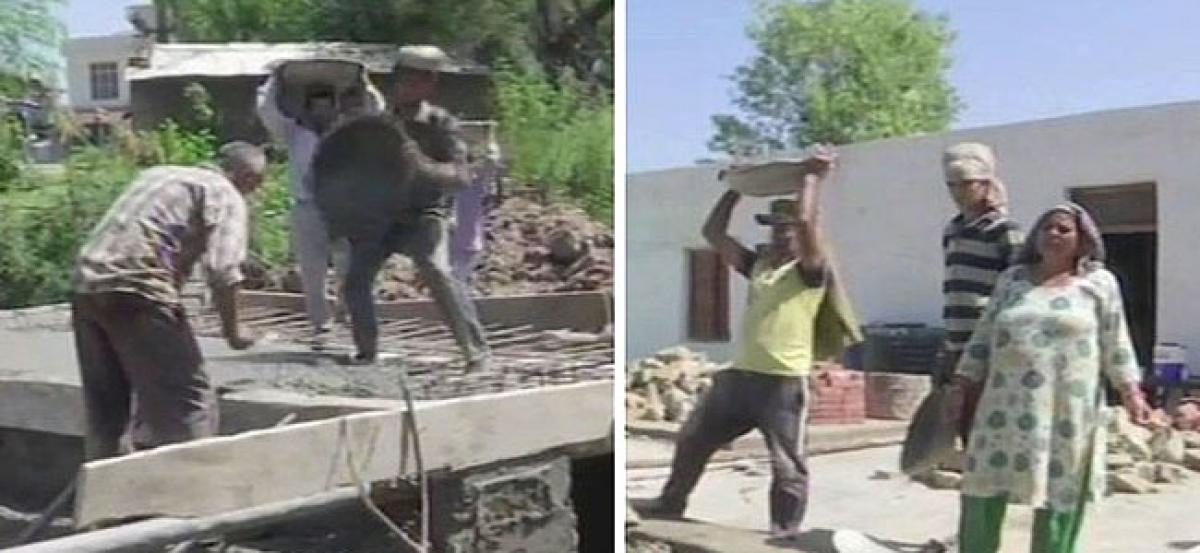 Highlights
The Government of India has constructed community bunkers in Rajouris Nowshera city to provide safety to locals during crossborder firing along the Line of Control LoC
Rajouri (Jammu and Kashmir): The Government of India has constructed community bunkers in Rajouri's Nowshera city to provide safety to locals during cross-border firing along the Line of Control (LoC).
This initiative is taken to ensure that daily life and education is not disrupted in areas surrounding the borders.
Speaking to ANI, Rajouri District Development Commissioner, Mohammad Aijaz Asad said, "Some bunkers have already been constructed and many more will be completed soon here in Rajouri. The project by the Government will be wrapped up soon. Schooling facility will be provided in the bunkers, so that students' time isn't wasted and their schooling is completed on time."
102 bunkers have already been completed in here, providing major relief to the locals especially at the time of ceasefire violation by Pakistan.
"It is a very good initiative taken up by the government. Whenever there is a firing, people take shelter in the bunkers. The government is increasing the number by providing one bunker each to every house here," said a local, Shubam Choudhary.
Bunkers are helping us a lot during sudden firings. We have added light bulbs and fans inside for our comfort. I appreciate the decision of the government," said another local, Yash Pal.
In May this year, Home Minister Rajnath Singh called for expediting construction of bunkers along the International Border (IB) and LoC to protect the border residents, in view of 1,252 ceasefire violations by Pakistan during the current year.
The MHA has approved Rs.415 crores for construction of more than 14,000 bunkers in Kathua, Samba, Jammu, Rajouri, and Poonch districts.