Ramesh Chennithala asks the government to open separate account for Kerala relief funds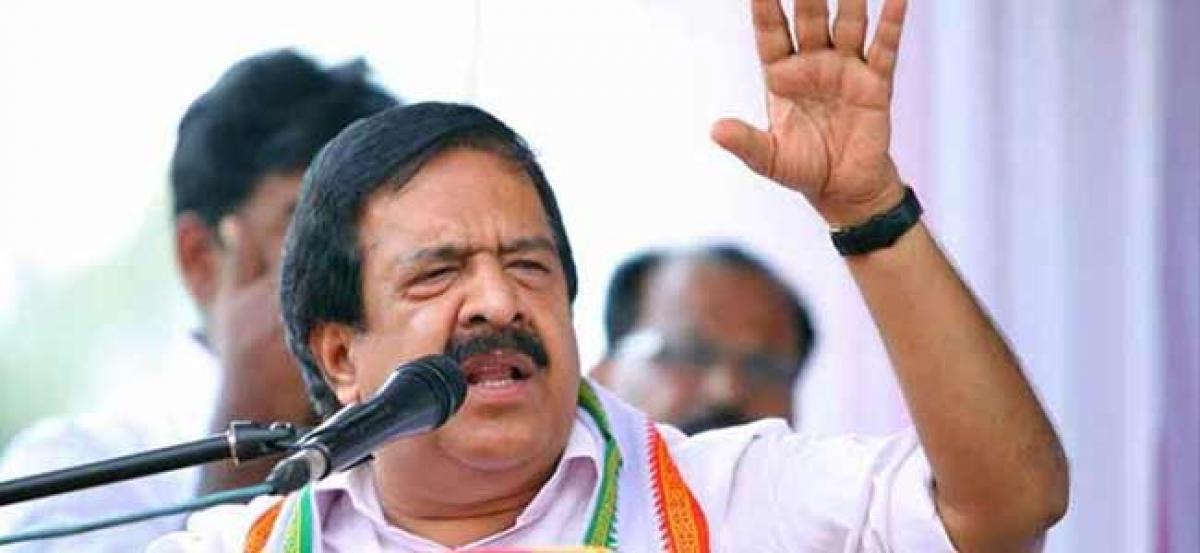 Highlights
The opposition has asked the government to not keep the money received so far for rebuilding Kerala with the chief ministers relief fund But instead, it wants a separate account to be created for the flood relief fund and a tribunal formed for speedy disbursement of the fund
THIRUVANANTHAPURAM: The opposition has asked the government to not keep the money received so far for rebuilding Kerala with the chief minister's relief fund. But instead, it wants a separate account to be created for the flood relief fund and a tribunal formed for speedy disbursement of the fund.
Opposition leader Ramesh Chennithala said that the the minister's distress relief fund (CMDRF) had received Rs 104 crore after Ockhi cyclone but only Rs 25.14 crore of the amount has been utilised so far. "The government should explain where the remaining funds have gone. The UDF will demand a judicial inquiry into this in the assembly," he said.
There were already complaints being registered on the increase regarding the distribution of relief materials. CPM workers have been trying to take control over the relief camps in the state, he alleged. The UDF also urged the government to write off all loans taken by the farmers from flood-hit areas and the government should be ready to provide interest free loans for them.