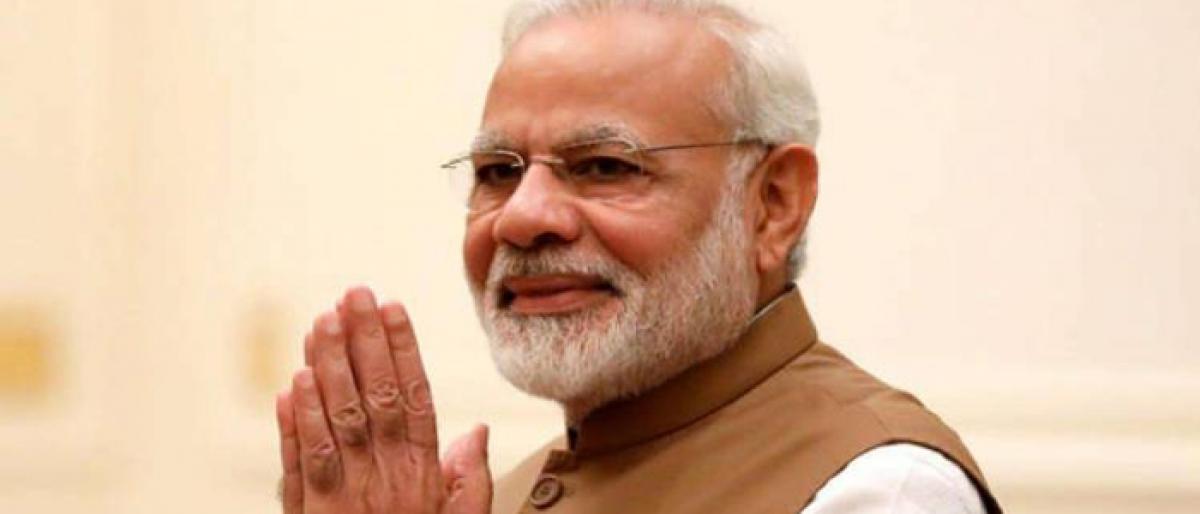 Highlights
Making a strong pitch for enhanced regional connectivity, Prime Minister Narendra Modi said India is committed to work with the BIMSTEC member states in the critical sector and to combat the menace of terrorism and drug trafficking I believe that there is a big opportunity for Connectivity trade connectivity, economic connectivity, transport connectivity, digital connectivity, and peopletope
​Kathmandu: Making a strong pitch for enhanced regional connectivity, Prime Minister Narendra Modi said India is committed to work with the BIMSTEC member states in the critical sector and to combat the menace of terrorism and drug trafficking. "I believe that there is a big opportunity for Connectivity - trade connectivity, economic connectivity, transport connectivity, digital connectivity, and people-to-people connectivity," he said while addressing the inaugural session of the 4th BIMSTEC summit here.
The BIMSTEC is a regional grouping comprising India, Bangladesh, Myanmar, Sri Lanka, Thailand, Bhutan and Nepal. The grouping accounts for 22 per cent of the global population, and has a combined gross domestic product of USD 2.8 trillion. "India is committed to work with the BIMSTEC member states to enhance regional connectivity," Modi said. The Prime Minister said this region has become a meeting point for India's Neighbourhood First and Act East policies. "The Bay of Bengal holds special significance for the security and development of all of us," he said.
"There is no country in the region which has not suffered from terrorism and trans-national crimes such as drug trafficking linked to networks of terrorism," he told the summit which was inaugurated by Nepal PM K P Sharma Oli. Modi said India is ready to host a conference under BIMSTEC frame-work on narcotics related topics. "This is not a law and order problem of one country. We must unite to tackle these problems," he said.
The BIMSTEC member states situated between the Himalayas and the Bay of Bengal face frequent natural disasters such as flood, cyclone and earthquake, Modi said and called for "cooperation and coordination" among them in humanitarian assistance and disaster relief efforts. "As no single country can move alone for attaining peace, prosperity and development, we need to collaborate and cooperate with each other in this interconnected world," he said.