Congress meets Goa Governor, demands floor test by BJP-led govt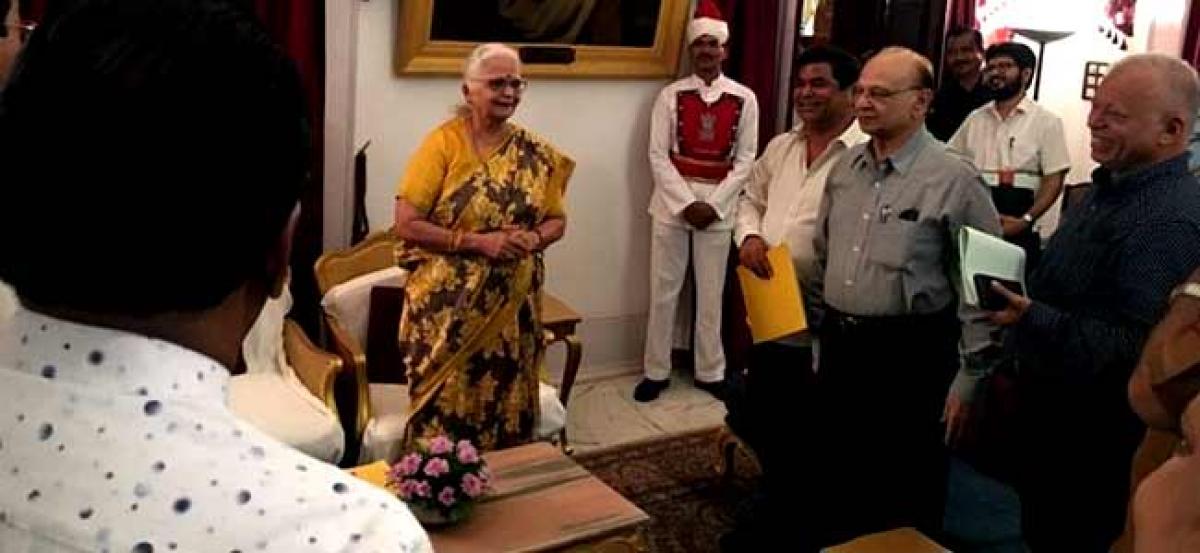 Highlights
The Goa Congress legislators have met state governor Mridula Sinha and demanded floor test by the Bharatiya Janata Partyled government in the Assembly to prove its majority
Panaji (Goa): The Goa Congress legislators have met state governor Mridula Sinha and demanded floor test by the Bharatiya Janata Party-led government in the Assembly to prove its majority.
All 16 legislators, led by Leader of Opposition in Goa assembly Chandrakant Kavlekar, met the Governor and asked her for an opportunity to form government and dismissal of the BJP-led coalition government in the state, claiming that it is non-functional at the moment.
Goa is being ruled by the BJP-led alliance, headed by state Chief Minister Manohar Parrikar.
Reacting on the matter, the Governor assured the Opposition that she would take four days to reply on the proposal.
After meeting the Governor, Kavlekar told media, "Let the state government prove on the floor that they have majority or else we can show that we have more legislators than them."
On September 17, the Congress, along with 14 legislators in the 40-member state assembly, submitted a letter to Governor Mridula Sinha, urging her to invite them to form the government.
Parrikar, who is suffering from a pancreatic ailment, reached the All India Institute of Medical Sciences (AIIMS) for further treatment on Saturday.
Earlier this year, he had flown to the United States for treatment and returned to India in June, after two-and-half months.