300MW Wind energy park to come up in Coimbatore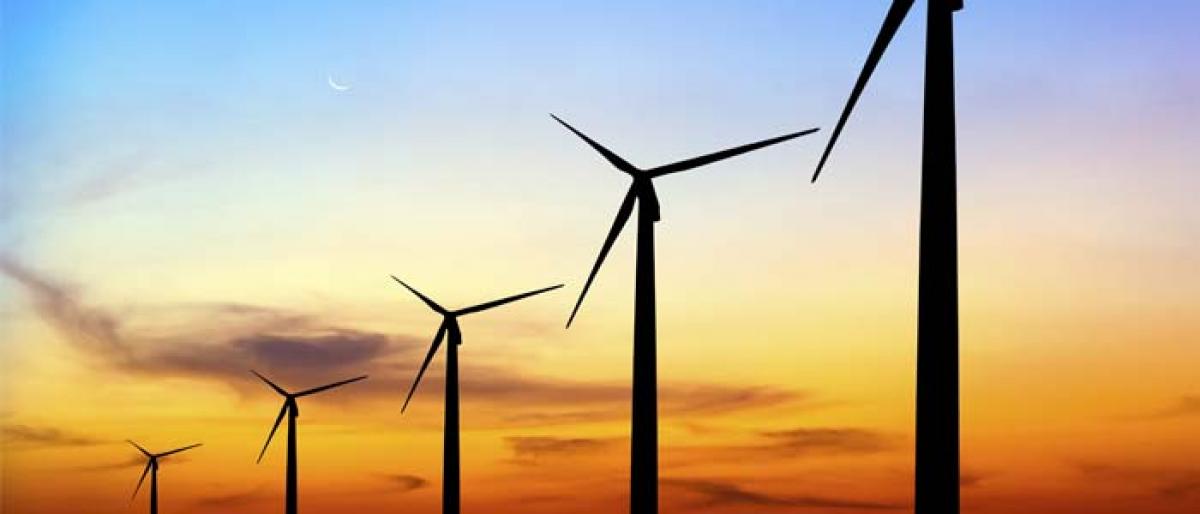 Highlights
The Hyderabad based Mytrah Energy won the bid for setting up 300MW wind energy park in Coimbatore The tender was floated by solar Energy Corporation of India on Monday with a tariff of 252 per unit
Chennai: The Hyderabad based Mytrah Energy won the bid for setting up 300MW wind energy park in Coimbatore. The tender was floated by solar Energy Corporation of India on Monday with a tariff of 2.52 per unit.
Currently, the wind power units in Tamil Nadu are of lower capacity with a maximum of 1MW. As per the rules, the company will setup the unit within 18 months. Wind power tariff has also fallen from per unit last year to at present which is lowest in the country.
Senior Tangedco said "Wind power generation has picked up, especially in the evening and morning and we are able to evacuate not less than 4,000MW. This has come like a blessing in disguise , as it will help shore up the coal stock,". For now wind power generation has resumed in Tamilnadu in last two days, giving a relief to Tangedco to sustain.
"We have shut down some thermal units of Tangedco only due to availability of wind power, though we have coal stock to the extent of seven days. We are also purchasing power from the electricity exchange to meet the demand" added the official.