Everybody has taken law in their hands, says SC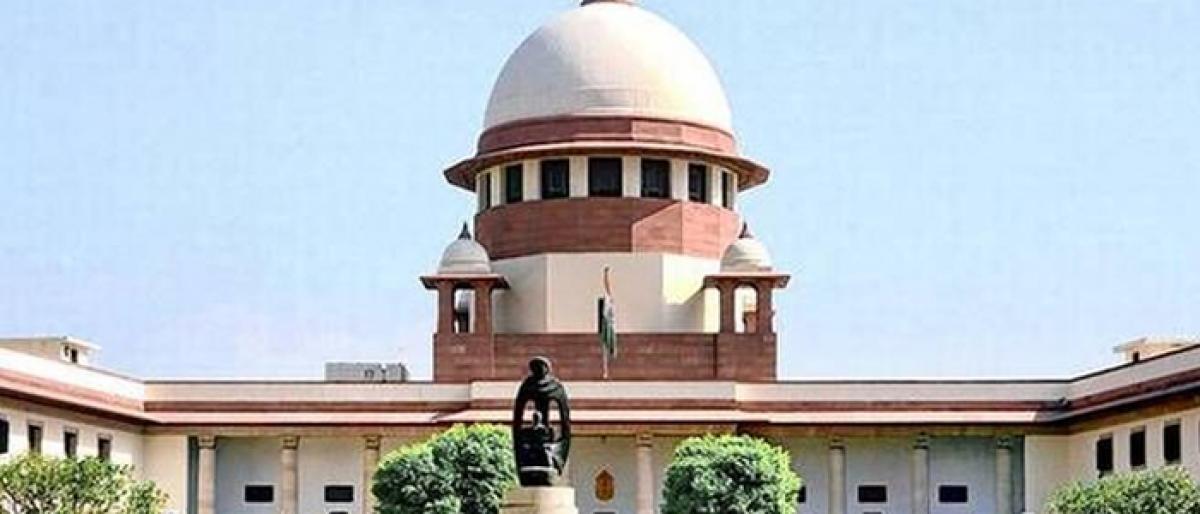 Highlights
Everybody has taken the law in their own hands, the Supreme Court said on Monday while hearing a matter related to sealing of unauthorised constructions in Delhi
New Delhi: "Everybody has taken the law in their own hands," the Supreme Court said on Monday while hearing a matter related to sealing of unauthorised constructions in Delhi.
The bench made the observation while hearing a plea filed by the owner of a motel, situated near Chhattarpur area of South Delhi, which has been sealed by the authorities.
"Everybody has taken the law in their own hands," a bench of Justices Madan B Lokur, S Abdul Nazeer and Deepak Gupta said, adding "why somebody has to say that please obey the law?" Senior lawyer Mukul Rohatgi, appearing for the applicant, said that on September 14, the basement of the building was sealed by the authorities and then on September 20, the entire premises of six acres was sealed.
He said due to the wedding season, they had made pandals which was removed by them but still the premises were sealed despite the fact that they had already replied to the show cause notice issue to them by the authorities.
"Your client must be literate. Why literate people have to be told that you have to follow the law? Why do you want to endanger the people," the bench told Rohatgi.
To this, Rohatgi said pandals were used traditionally during wedding ceremonies. "But what about fire hazard," the bench asked and observed that as per reports, there were around 51,000 houses in Delhi which were being used for commercial purposes.
Responding to the query, the senior counsel said they had the fire clearance to use pandals, which were also used during functions at the apex court.
To this, the bench said, "We have the fire safety clearance". Senior advocate Ranjit Kumar, assisting the court as an amicus curiae in the sealing matter, told the bench that the motel had applied for regularisation on September 11.
"They (motel owner) had applied for regularisation of basement. That means they also understand that it was not regular," Kumar said.
The bench, after hearing the arguments, said as an interim measure, the seal of the premises would be opened.
It, however, made it clear that basement of the motel would remain sealed and no pandals would be made there.
The apex court asked the monitoring committee, which has been mandated to identify and seal illegal constructions in the national capital, to file its report in the matter within 10 days and posted the case for hearing after two weeks.
The top court had earlier ordered restoration of its 2006 monitoring committee to identify and seal the offending structures.
The monitoring committee, comprising K J Rao, former advisor to the Election Commissioner, Bhure Lal, chairman of Environment Pollution (Prevention and Control) Authority, and Major General (Retd) Som Jhingan, was set up on March 24, 2006, by the court.
The top court is also seized of the issue related to validity of the Delhi Laws (Special Provisions) Act, 2006 and subsequent legislations which protect illegal construction from being sealed.