AAP leader Sanjay Singh sends legal notice to Defence Minister Nirmala Sitharaman over Rafale deal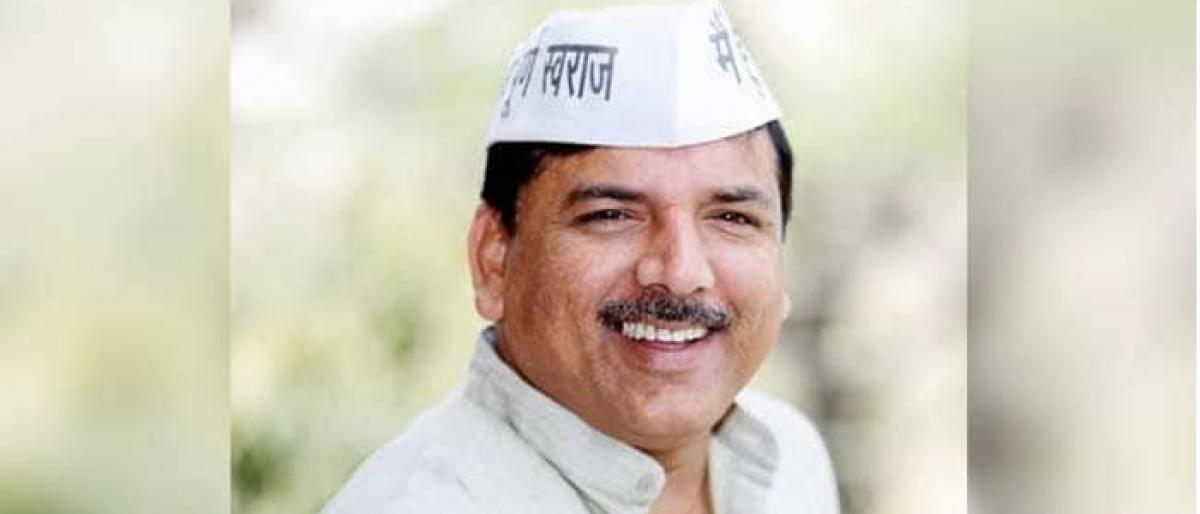 Highlights
Senior Aam Aadmi Party leader Sanjay Singh said on Tuesday he had sent a legal notice to Defence Minister Nirmala Sitharaman over alleged irregularities in the Rafale deal
New Delhi: Senior Aam Aadmi Party leader Sanjay Singh said on Tuesday he had sent a legal notice to Defence Minister Nirmala Sitharaman over alleged irregularities in the Rafale deal.
In the notice, the AAP leader demanded that the Rafale deal be scrapped and Dassault Reliance Aerospace be barred from handling or manufacturing Rafale fighter jets.
He also sought a probe by a Supreme Court-monitored special investigation team (SIT).
"My client (Singh) is constrained to issue this legal notice in the subject matter (Rafale Deal) due to your covert actions and deeds with regard to the pricing and induction of strategic partner of a company with zero credentials much to the detriment to the security of the nation," the notice, sent to Sitharaman by Singh's lawyers, read.
He said he would approach the court if the defence minister failed to heed to his demands in the next three days. A legal notice is a precursor to a case being filed in a court.
Commenting on the issue, Singh said, "The Rafale deal involves a 'mahaghotala' (mega scam) of Rs 36,000 crore.
When I raised the issue in Parliament, along with other UPA MPs, Union Minister of State for Defence Subhash Bhamre gave contradictory replies."
"Our allegations have been proved by French former president (Francois) Hollande's statement.
I also asked the government why the 78-year-old HAL was denied manufacturing of the planes, while a 12-day-old Reliance company was given (the contract). No reply has been given by the government," Singh told reporters.
The Rafale controversy took a new turn last week after Hollande, who was the French president when the Rs 58,000-crore deal was announced, was quoted as saying by French publication Mediapart that France was given "no choice" on the selection of the Indian partner for Dassault and the Indian government had proposed the name of Reliance as the offset partner for the aerospace giant.
Modi had announced the procurement of 36 Rafale fighter aircraft after holding talks with Hollande on April 10, 2015, in Paris.