SC declares Aadhaar as Constitutionally valid, it's serving public interest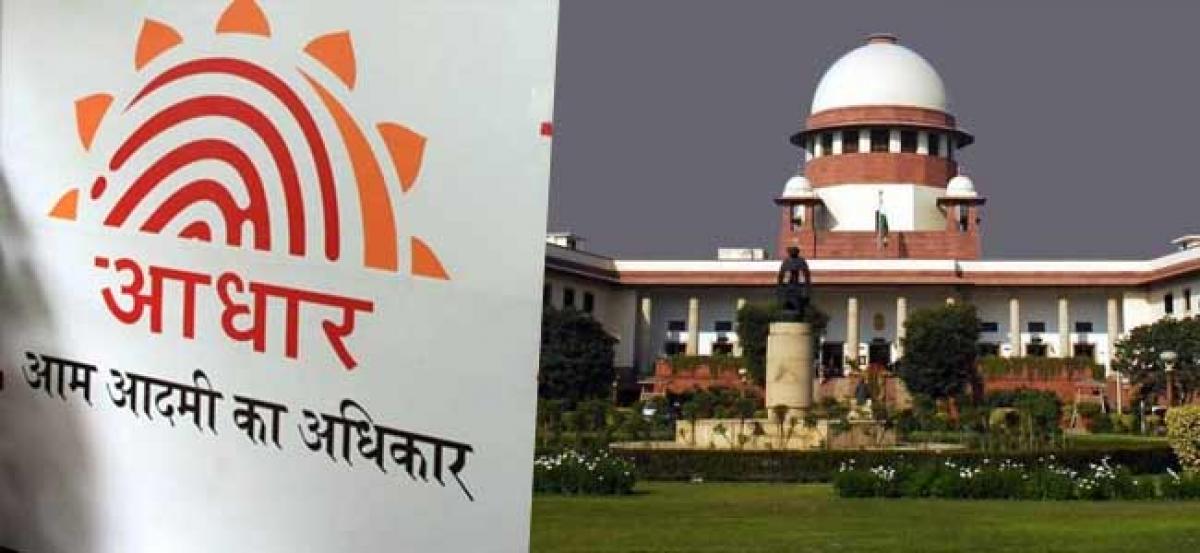 Highlights
The Supreme Court Wednesday declared the Centres flagship Aadhaar scheme as Constitutionally validThe apex courts fivejudge Constitution bench said Aadhaar means unique and it is better to be unique than being best
New Delhi: The Supreme Court Wednesday declared the Centre's flagship Aadhaar scheme as Constitutionally valid.
The apex court's five-judge Constitution bench said Aadhaar means unique and it is better to be unique than being best.
The first of the three judgements was pronounced by Justice A K Sikri.
Justice Sikri pronounced the judgement for himself, Chief Justice Dipak Misra and Justice A M Khanwilkar.