Usman launches brave rear-guard against Pakistan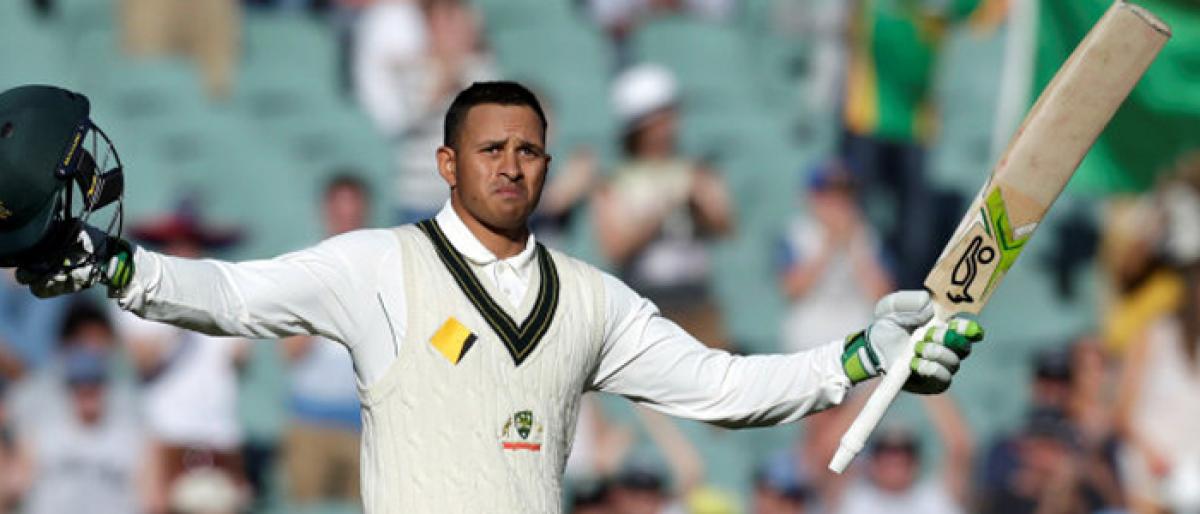 Highlights
Usman Khawaja is all that stands between Australia and first Test defeat in Dubai after a pair of Marsh brother ducks pushed the new look side to the precipice
Dubai: Usman Khawaja is all that stands between Australia and first Test defeat in Dubai after a pair of Marsh brother ducks pushed the new-look side to the precipice.
So far, Khawaja and debutant Travis Head are showing courage under fire.
Khawaja stood tall to silence his critics in Asia with a gutsy unbeaten half century, but Australia will resume with virtually no margin for error in their quest to baton down the hatches for three straight sessions after going to stumps 3-136 having already navigated their way through 50 overs.
Australia are still 326 runs away from pulling off a world record run chase, but saving the Test can be the sole focus for Justin Langer's chargers especially with paceman Khawaja (50 not out) was given a life on 47 when he was dropped at first slip, but was otherwise a calm and stoic presence at the crease.