ICC T20 World Cup 2020 Fixtures Announced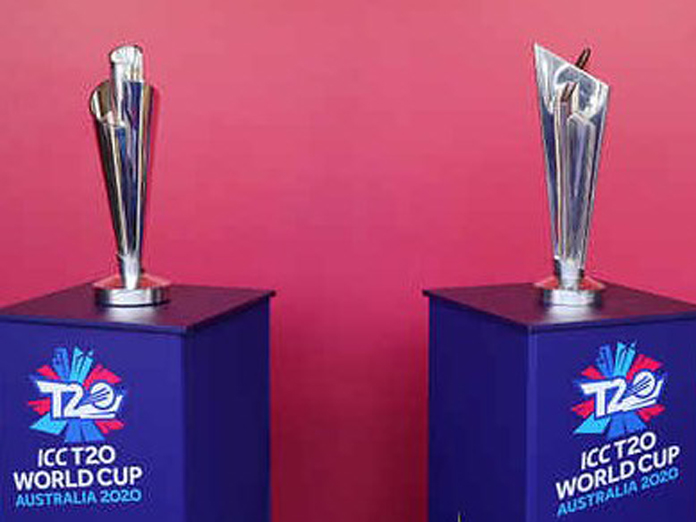 Highlights
On Tuesday, the International Cricket Council ICC announced fixtures for the ICC T20 World Cup 2020, with the edition marking the first occasion when the men and women tournaments will be held as standalone events in the same year and on the same land of Australia
NEW DELHI: On Tuesday, the International Cricket Council (ICC) announced fixtures for the ICC T20 World Cup 2020, with the edition marking the first occasion when the men and women tournaments will be held as standalone events in the same year and on the same land of Australia.
The women's T20 World Cup is scheduled from February 21 to March 8, culminating with the final on International Women's Day. The men's event will take place later in the year from October 18 to November 15.
Both tournaments will take place across Australia in eight host cities and 13 venues.
India's first match of the men's tournament will be held on Saturday, October 24 against South Africa at the Perth Stadium. The Indian women's team will play against hosts Australia in the opening match on February 21.
ICC Women's T20 World Cup Groups
Group A: Australia, New Zealand, India, Sri Lanka, Qualifier 1
Group B: England, West Indies, South Africa, Pakistan, Qualifier 2
India Women Fixtures (IST timings)
February 21, 13:30 - India vs Australia - Spotless Stadium, Sydney
February 24, 16:30 - India vs QF1 - WACA, Perth
February 27, 08:30 - India vs New Zealand - Junction Oval, Melbourne
February 29, 08:30 - India vs Sri Lanka - Junction Oval, Melbourne
ICC Men's T20 World Cup Groups
First Round
Group A: Sri Lanka plus three qualifiers
Group B: Bangladesh plus three qualifiers

Super 12

Group 1: Pakistan, Australia, West Indies, New Zealand, First Round Group A team 1, First Round Group B team 2
Group 2: India, England, South Africa, Afghanistan, First Round Group B team 1, First Round Group A team 2