The perfect companion for all times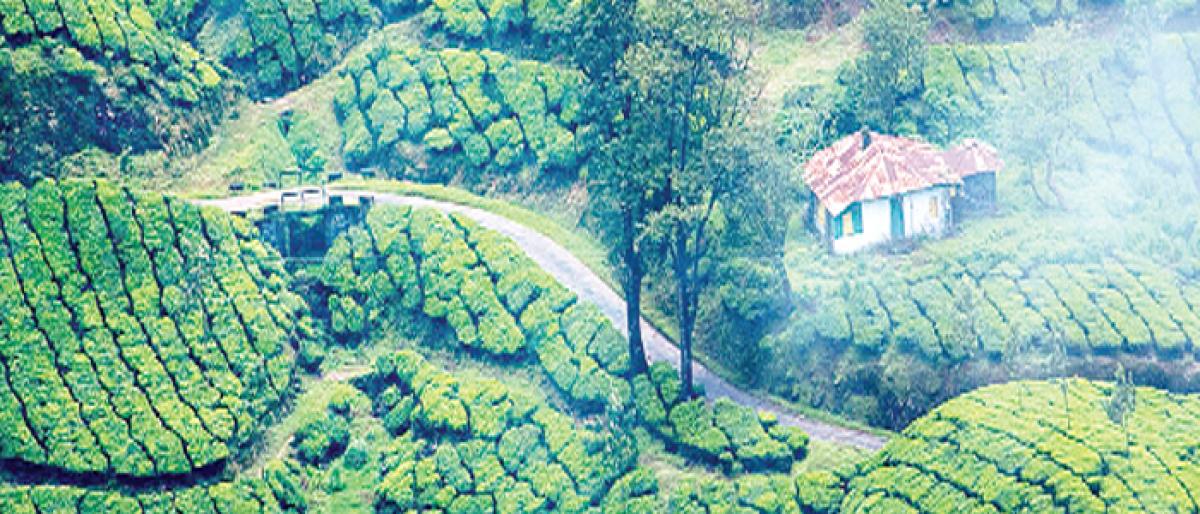 Highlights
A baby standing in the middle of the supermarket is screaming at the top of his voice His mother tries to cajole him with a bar of chocolate and like magic, the screaming immediately ceases In a minute, the babys face is seen glowing with happiness
A baby standing in the middle of the supermarket is screaming at the top of his voice. His mother tries to cajole him with a bar of chocolate and like magic, the screaming immediately ceases. In a minute, the baby's face is seen glowing with happiness!
Well, it is not just babies; even we, elders don't mind feeling chocolicious! There is hardly anyone in this world who doesn't share a bond with this creamy, comforting thing called chocolate.
Some prefer it milky, others like it dark, some like it with nuts; but almost all like it in some form or other. The flavour of the chocolate is used for many reasons; to welcome a stranger, to say sorry, to show love…the list is literally endless.
Chocolate has ruled the hearts of Indians ever since 1947 when Cadbury first set foot in the country. Cacao cultivation in India first began in 1965 on a large scale in Wayanad, a small city in the state of Kerala. This led to the expansion of the chocolate industry in South India.
However, due to British rule of India, chocolate was already popular in the cities and especially the hill stations where the British took refuge from the sweltering tropical heat of the plains.
Chocolate stories of Kodai: Chocolate or cacao powder comes from the cacao plant in the form of beans. The hill station of Kodaikanal rose to prominence even in the pre-independence era when cacao plant was discovered to be growing there indigenously. This gave the place a head-start in the chocolate industry and today Kodaikanal is home to some of the biggest chocolate producing factories in India.
From coffee bean chocolates to fruit flavoured chocolate to chocolate layered with nuts, you'll find it all in Kodaikanal. A visit to Pot Luck, Cloud Street, Chocolate Factory or SG Cottage Industries is sure to delight one due to the sheer variety of chocolates these on display over there.
Choco goodness in Ooty: There's a wealth of a difference between good chocolate made with love and care and imagination by artisan chocolatiers and the offerings churned out in factories for the mass market. Not very far away from Kodaikanal is Ooty, another hill station and home to a large number of small homemade chocolate outlets.
The Mecca for Ooty's handmade chocolate is King Star. Built in 1942, this chocolate confectionery has more than 40 delicious flavours of chocolate (and yes, free samples are offered to taste). Almost all who drop in can be seen carrying back a few boxes of handmade chocolate. And yes, they also make sugar free chocolates.
Chocolate sandwich, a more recent innovation is sold in a number of joints in Manek Chowk, Ahmedabad. It can be tried by those who are really crazy about chocolates.
Himalayan treats: After the south and west, let us move to the north. Almost all British era hill stations like Nainital, Mussoorie, Dalhousie, etc nestling in the Himalayas have their own chocolate joints, which are frequented and favoured by the locals and generously recommended to the visitors.
A shop in Mukteshwar (a small hill station about 50 kms from Nainital) deserves special mention because it is the only place in the region, which sells Hand-made Centre Filled European Chocolates, Delicious Chocolate Brownies & Fudges.
Let us also take a virtual bite into the Indianised version of chocolate – Bal Mithai, a brown chocolate-like fudge colloquially called "chocolate" for its colour resemblance. Made from hardened khoya (milk cream) and coated with white sugar balls, it is a popular sweet, which originated from Almora in the Himalayan state of Uttarakhand. Once the prime offering to Sun God, today it is the favourite of the commoners – locals and visitors alike. No trip to this small town can be complete without a taste of its local chocolate.
Whether we are happy or sad, chocolate can be the perfect companion for all times – good or bad. A bar of chocolate is something which goes with any situation, any time, and with almost anyone. Findings have also shown that cacao is a mood booster and can enhance brain health benefits. Eating dark chocolates too is supposed to reduce depression and stress levels, as well as improve memory and immunity.
So, chocoholics, rejoice! Just go on a chocolaty vacation and binge on your favourite bar.