Top 5 must-have apps for women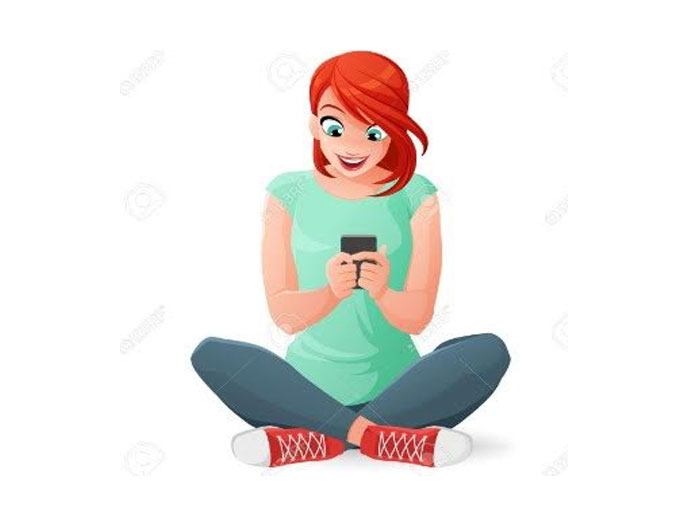 Highlights
Mobiles have definitely made our lives more easy and interesting Not to forget there are some mobile apps that have helped women to make their lives easier and were used most by them
Mobiles have definitely made our lives more easy and interesting. Not to forget there are some mobile apps that have helped women to make their lives easier and were used most by them.
Wishing everyone a brighter 2019, we bring to you the top 5 apps which have been used by women the most in the previous year.
B612
As we don't have a mirror who can answer our question, "mirror-mirror on the wall, who is the fairest of all"? This app called B612 comes to your rescue.
If you want to try how you would look with little different facial features, B612 lets you do that. This has got more than 50 filters, this photo editing app helps users change facial features and beautify photos. It is specifically designed for selfies, B612 allows you to make collages with your pictures. You can make them with just a regular selfie or a composition of up to nine photographs, and even vertical compositions of two or three pictures.
Bumble
Bumble is a new way of online dating. It is a dating app which lets only female users make the first contact with matched male users, Bumble does not allow conversations get boring. With the added advantage of liking a person's pictures and content (Q&A's). Along with dating, Bumble also enables users to connect with one another to be friends and for professional networking.
BigBasket
If you're tired of going to your local shop for buying daily grocery and vegetables, BigBasket is there for your rescue. The e-commerce app allows you to buy your groceries online and ensures delivery within a few hours or a day. Shah Rukh Khan has been endorsing this product for a long time. The platform has a number of customers who back the quality of products that BigBasket offers.
It will leave you impressed with its service and interesting discounts.
Nykaa
Nykaa is an e-commerce platform which caters to all your make-up and cosmetic needs. This has got more than 850 brands and 1 lakh products, Nykaa prides itself for offering a comprehensive selection of beauty related products like makeup, skincare, hair care, fragrances, bath and body, luxury and wellness products for women. It is a one-stop solution for all your fashion requirements.
Nykaa also offers regular discounts and stands by the tagline 'your beauty is our passion'.
Roposo
Roposo is a short video platform, has hyper localised the social media space for users from pan-India with vernacular languages and advanced video creation tools. This app is quite popular among female users; the app offers a seamless TV-like browsing experience with 24+ user-generated channels (catering to varied genres including music to food and travel to spirituality).
Roposo also gives a chance to its users to make money by creating interesting videos and stay actively engaged on the platform.