Death for 2, life for 1 in Hyderabad twin blasts case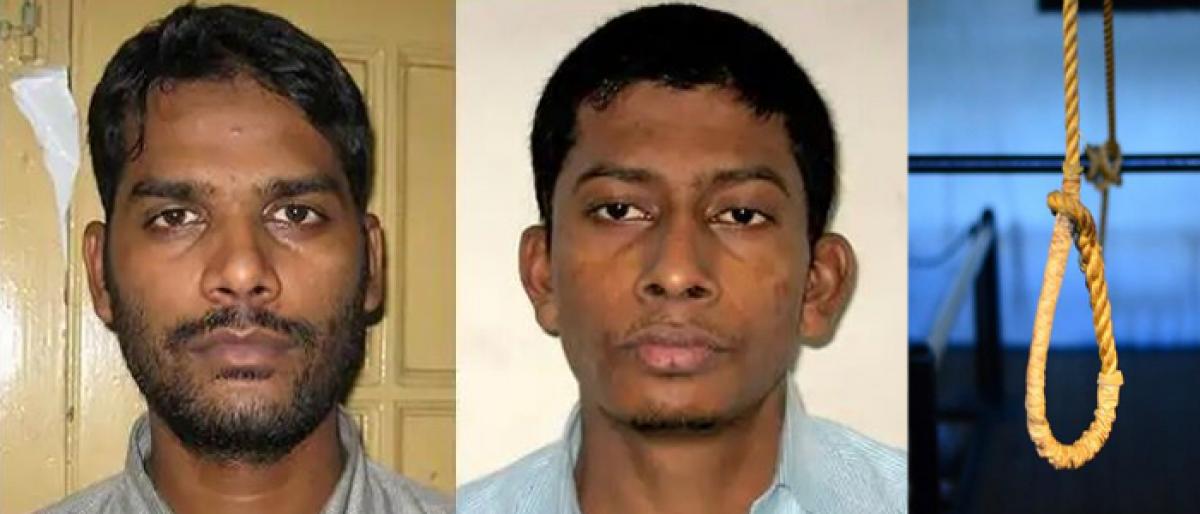 Highlights
A special National Investigation Agency NIA court, constituted in the Cherlapally Central Prison, on Monday awarded capital punishment to Aniq Shafeeq Sayeed and Akber Ismail Choudhury, accused No1 and No2 in the 2007 twin bomb blasts which were set off at Gokul Chat and Lumbini Park in Hyderabad The special court awarded life imprisonment to another accused in the case Tareeq Anjum on charges
​Hyderabad: A special National Investigation Agency (NIA) court, constituted in the Cherlapally Central Prison, on Monday awarded capital punishment to Aniq Shafeeq Sayeed and Akber Ismail Choudhury, accused No1 and No2 in the 2007 twin bomb blasts which were set off at Gokul Chat and Lumbini Park in Hyderabad. The special court awarded life imprisonment to another accused in the case Tareeq Anjum on charges of providing shelter to A1, A2, including Indian Mujahideen chief Riyaz Bhatkal and his brother Iqbal Bhatkal.
It may be recalled that Second Additional Metropolitan Sessions Court Judge (in-charge) T Srinivas Rao pronounced Aniq Shafeeq Sayeed and Akber Ismail Choudhury as guilty on September 4, but the quantum of punishment and pronouncement of order for the other accused, Tareeq Anjum, has been postponed to Monday. The court has also imposed a fine to the tune of Rs 10,000 to all convicts.The lower courts are competent to impose death penalty, but its execution is conditioned on the sanction of such penalty by the High Court.
Speaking to The Hans India, Special Public Prosecutor C Seshu Reddy explained that they sought death penalty for the third accused also, Tareeq Anjum, but the court has awarded him life imprisonment. Reddy has informed that legally the convicts can seek relief against the order of the special court in the High Court, in the Supreme Court and can also seek mercy of the President of India via a clemency petition. Lawyer for A1 Aneeq Sayeed, Gandam Gurumurthy, said that he will challenge the death penalty in the High Court.
It may be recalled here that the other two accused Farooq Sharfuddin Tarkash and Mohammed Sadiq Israr Ahmed Shaik, were acquitted for want of enough evidence by the court on September 4. But, they are kept under detention as they face charges in other cases. The three other accused, Indian Mujahideen operatives, in the case who are also charge-sheeted namely Riyaz Bhatkal, his brother Iqbal Bhaktal and Amir Reza Khan are currently absconding and are suspected to have been taking shelter in Pakistan.
After the punishment was pronounced, the family members of the victims of the twin blasts expressed happiness over the death sentence and life sentence given for the accused. R Chander Naik (26), Baghlingampally, who lost his right eye, and Syed Raheem (67), Saroornagar, who lost his left eye in the twin bomb blasts, expressed satisfaction over the punishment and appealed to the courts to implement it without any delay. They requested the President of India not to entertain any clemency petitions from them. They demanded the arrest of other culprits who are on the run.