EC directs district administration to implement election code strictly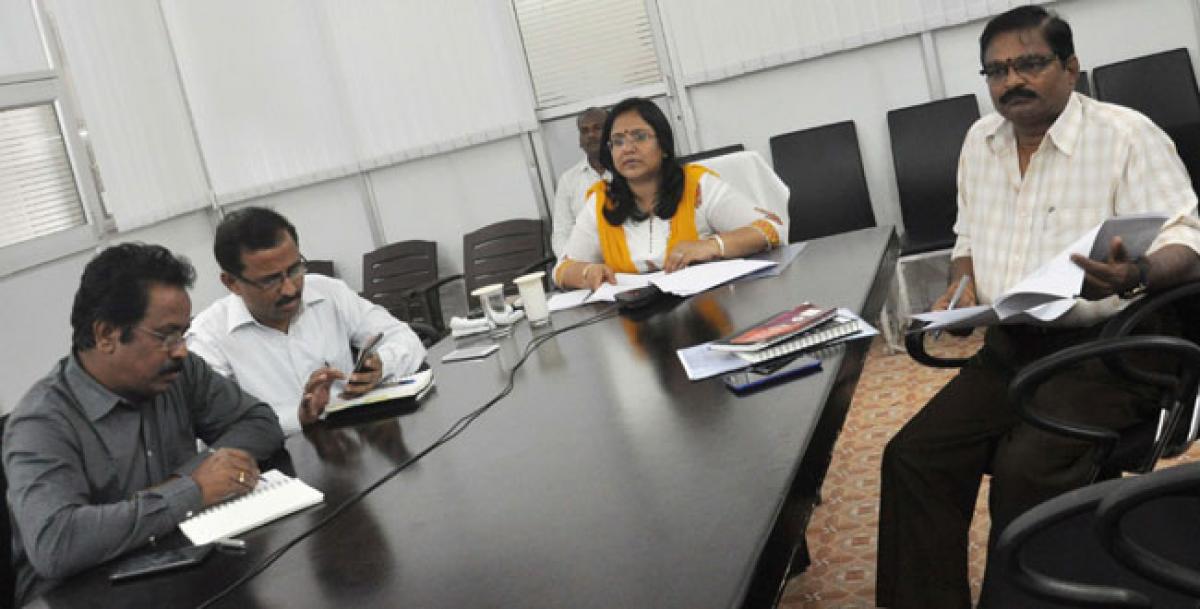 Highlights
In view of forthcoming Assembly elections, the officials should follow the rules strictly and the Model Code of Conduct should be implemented in spirit and letter, said Central Deputy Election Officer Chandra Bhushan while participating with video conference from Delhi on Tuesday District Collector and other officials took part in the conference
Karimnagar: In view of forthcoming Assembly elections, the officials should follow the rules strictly and the Model Code of Conduct should be implemented in spirit and letter, said Central Deputy Election Officer Chandra Bhushan while participating with video conference from Delhi on Tuesday. District Collector and other officials took part in the conference.
Chandra Bhushan directed the officials to enter in affidavit the details of the cases against the candidates at the time of filing their nomination papers. It is the responsibility of the Election Returning officer to bring to the notice of the people about the criminal record of the candidates after seeing their nomination papers and upload the details on all government websites.
The political parties should inform the people through paper statements and electronic media about the criminal record of their candidates who are contesting on the behalf of their respective party as per the Format-C2 along with uploading the details on their official party websites.
The criminal record details of the candidates who are contesting in the elections should be handed over to other candidates of their respective constituencies. The District Collector Devasena, District in-charge Revenue Officer K Narasimha Murthy, Peddaplli were present.