All is well in Station Ghanpur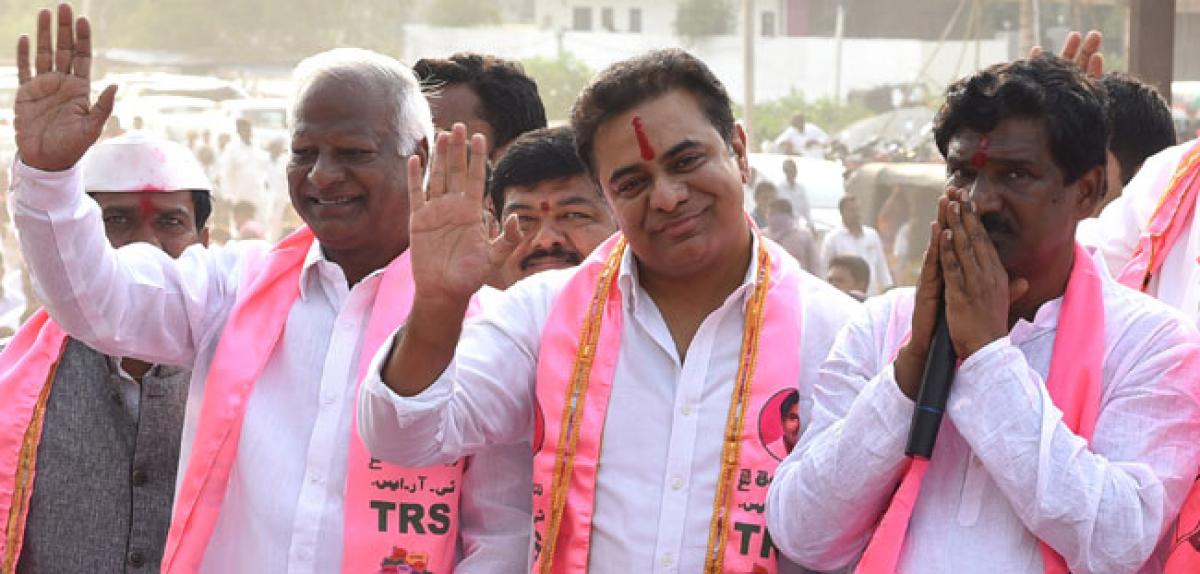 Highlights
Ending weeks of discontent surrounding the candidature of Thatikonda Rajaiah, the TRS factions in Station Ghanpur, who assured to bury the hatchet, affirmed that partys win is their ultimate goal
Station Ghanpur: Ending weeks of discontent surrounding the candidature of Thatikonda Rajaiah, the TRS factions in Station Ghanpur, who assured to bury the hatchet, affirmed that party's win is their ultimate goal.
Station Ghanpur is one of those constituencies that have become a hard nut to crack for the party leadership with both the warring factions – for and against the candidature of Rajaiah – taking to streets.
With Station Ghanpur also happens to be the home constituency of Kadiyam Srihari, there was a speculation that he wanted to contest from there. Adding more fuel to the grapevine was his followers, who wanted their leader return to the helm of affairs of the constituency in place of sitting MLA Rajaiah. Against this backdrop, there sprouted a debate that the unhappy Kadiyam might leave the party and join the Congress.
Even though Kadiyam cleared the air quite a few times that he was not in race for Station Ghanpur ticket and he has no plans to say bye-bye to the party, which gave him utmost importance and made him the Deputy CM, the unrest among TRS cadres in Station Ghanpur constituency continued, thus forcing the MA&UD Minister KT Rama Rao to set the house in order. He held talks with the party cadres and assured them to look after the constituency matters.
Against this backdrop, KTR on Tuesday convened a meeting with the cadres at Station Ghanpur to create a sense of oneness among them. Apparently, the entire focus was on him; Kadiyam addressed the cadres and told them to coordinate with each other to uphold the importance of Station Ghanpur constituency in the State.
"Some forces have tried their best to project a conflict between me and Rajaiah. It's true that some of my Station Ghanpur followers those who worked with me for decades have exerted pressure on me to contest but I told them that party leadership's word is final. Now, it's time for the party workers to show their loyalty and work together for the victory of Rajaiah," he explained.
Kadiyam also minced no words to say that Rajaiah had in the past made mistakes but he is like my brother. We will work together in the future to develop Station Ghanpur constituency, he added.