Beneficiaries to get amounts in their bank accounts soon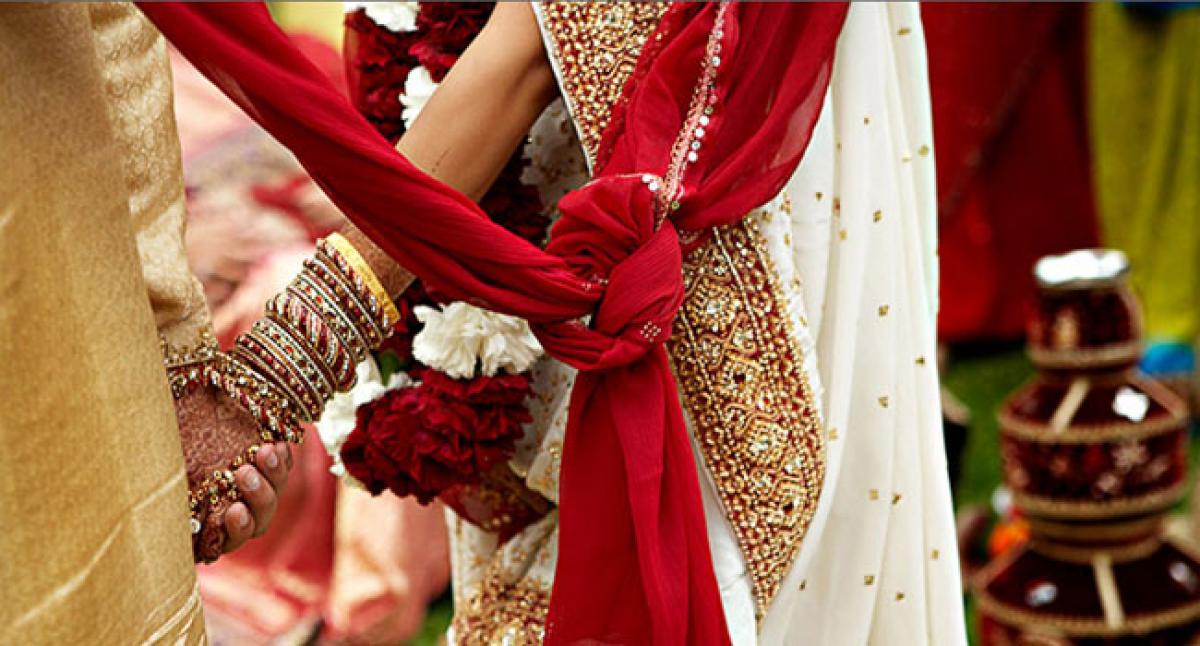 Highlights
With the State government dissolving the Assembly for early elections, the Election Commission of India imposed its code of conduct on each and every scheme being implemented in Telangana, so does it has impacted the Shaadi Mubarak and Kalyana Laxmi schemes, where in thousands of applications have been pending in Nagarkurnool district
Nagarkurnool: With the State government dissolving the Assembly for early elections, the Election Commission of India imposed its code of conduct on each and every scheme being implemented in Telangana, so does it has impacted the Shaadi Mubarak and Kalyana Laxmi schemes, where in thousands of applications have been pending in Nagarkurnool district.
The main reason for large number of pending applications of the wedding schemes is that earlier the officials used to give cheques against the names of the beneficiaries and these cheques were handed over to the beneficiaries by the leaders of the respective constituencies. However, with Election Commission of India imposing election code as many as 1,865 applications are pending since past three months in Nagarkurnool district.
However, with the state government decided to credit the amount into the accounts of the beneficiaries directly, it has given a great relief to the people who were eagerly waiting for the same. "With the model code of conduct imposed by EC, we have stalled all the cheque distribution programmes for Kalyana Laxmi and Shaadi Mubarak schemes.
But as the EC directions, the government has now agreed to credit the amount directly into the accounts of the beneficiaries. We will clear all dues in a week's time and clear all pending files," informed Hanuman Naik, Revenue Division Officer (RDO) of Nagarkurnool district.
According to the official out of 1,865 pending applications 1,746 belong to Kalyana Laxmi scheme, while about 119 are related to Shaadi Mubarak schemes. Most of these applications are pending with the local tahasildars and very soon they are going to be cleared and the beneficiaries will be able to get Rs 100,116 as financial support towards their marriage cost for one girl in a family from poor financial background.