Thermo Fisher gesture to underprivileged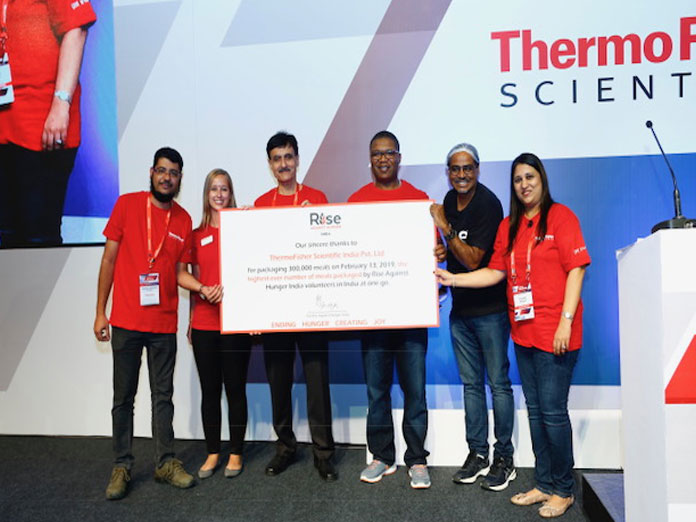 Highlights
The employees of Thermo Fisher Scientific, as part of its Corporate Social Responsibility CSR, sent 3,00,000 meal packets to the underprivileged in India
Hyderabad: The employees of Thermo Fisher Scientific, as part of its Corporate Social Responsibility (CSR), sent 3,00,000 meal packets to the underprivileged in India. The event witnessed participation of over 900 employees from Thermo Fisher in the assembly line to pack meals. The company worked with Rise Against Hunger, a leading NGO dedicated to eradicating hunger by providing food and aid to the world's most vulnerable people.
Food and Agriculture Organization of the United Nations has said that about 195.9 million people are undernourished in India. This equates to about 14.8% of the population of India being malnourished. Each meal packet contains 500 grams of uncooked rice and lentils, enough to feed a family of six. They served about 25 tonnes of rice and dal in the form of meal packages.

Subscribed Failed...
Subscribed Successfully...