Ushering change in society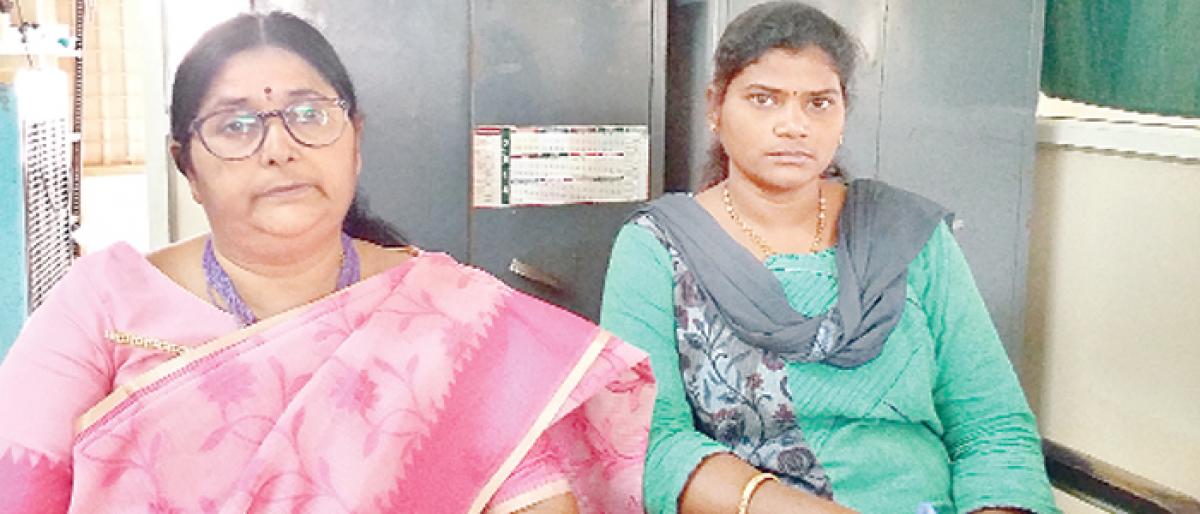 Highlights
In spite of taking measures by the police and other law enforcement agencies, the NGOs, the crimes against women continues in our country Domestic violence, dowry harassment, child abuse and sexual harassment are some common problems being faced by the women and girls in the society
112 App to help women when in danger
181 toll free number boosts confidence in women, girls
In spite of taking measures by the police and other law enforcement agencies, the NGOs, the crimes against women continues in our country. Domestic violence, dowry harassment, child abuse and sexual harassment are some common problems being faced by the women and girls in the society.
Victims of domestic violence and other violent cases and atrocities can get help from the 'Sakhi One Stop Centre'(SOSC) run by the Union government.
The SOSC is rendering all kinds of assistance to the victims, said L Sudha, in-charge of the 'Sakhi One Stop Centre', Vijayawada.She said the government is enacting strict laws to punish the guilty and courts are delivering judgments to check the crime and do justice to the victims.
She said, "Around 1,689 domestic violence cases, 27 rape cases, 688 dowry harassment cases, 7 child abuse cases, 220 child marriage cases, one sexual harassment case have been registered since January 2016 to September 2018 in Vijayawada."
She said, "The SOSC has successfully resolved disputes among 326 couples and it helped 620 women to withdraw cases filed against their husbands and other family members after counselling sessions were conducted.
About 743 cases are still pending in courts." She said, "Women and girls can visit the SOSC behind KBN College in Vijayawada to seek help.
SOSC along with Integrated Child Protection Service officials has been organising awareness programmes to women and girls on their rights and on various enactments and welfare schemes being implemented by the government."
"Awareness camps were organised at schools and colleges on preventing rape, dowry harassment, acid attacks, child abuse, child marriages, sexual harassment and other incidents.
She said that a new 112 App was introduced for the safety of women and girl students and one can download the App on their smart phone to get instant help from the Police department when the women and girls face any threat from anti-social elements in their routine works," she Sudha.
Sudha further said, "Women from all selections can call toll free number 181 to register a complaint of domestic violence and other harassment at home or work place and they would come to their rescue round the clock."
Anganwadi employees play a key role in rural areas to reach the victims of domestic violence, dowry harassment, child marriages and other types of harassment.
"We provide psycho-social counselling would be given to the victims of domestic violence and other harassment to boost their morale and they would also provide legal aid to victims of various cases," she added.
"The government was also providing monetary relief to the victims of domestic violence, acid attack, dowry and other harassment. A video conference hall was also set up at SOSC centre for victims in a few exceptional cases.
SOSC has a vision to empower women to live with dignity and contribute as equal partners in development in an environment free from violence and discrimination. They would nurture children with full opportunities for growth and development in a safe and protective environment," she added.