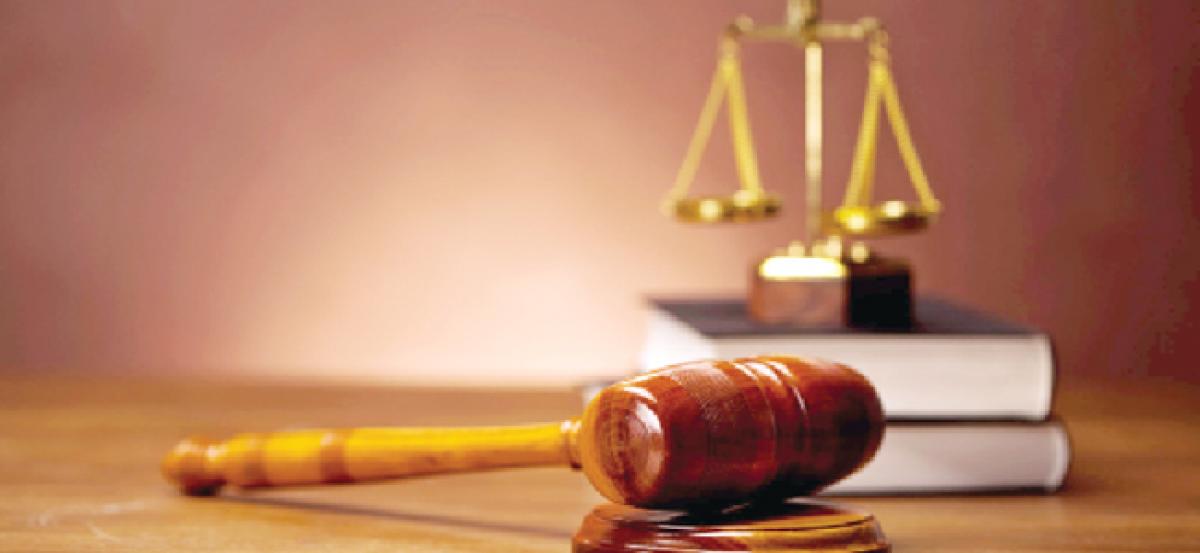 Highlights
After passing intermediate examinations, every youth remain in dilemma; that which career option one has to choose from various courses. Law can be a...
After passing intermediate examinations, every youth remain in dilemma; that which career option one has to choose from various courses.
Law can be a better option for the intermediate pass-outs as there are various fields to work in different areas of law. To make law as career one has to take admission in to B.A.LLB or BBA.
LLB and has to crack CLAT (Common Law Admission Test) for better options as it is conducted to take admission in 17 prestigious National Law Universities in India but there are private institutions who also conduct the entrance examinations to provide a platform for the young students in wide dimensions of law.
Getting in
Prepare for the CLAT according to the syllabus prescribed by the Institution which is responsible for conducting CLAT under the right guidance of experts and experience holders and fill other private universities forms so that you will not miss the chance to get admission to study law. So, keep searching of internet.
After Completion of B.A.LL.B
After successful completion of your law degree apply for the internships in various public and private firms which provide the internships in corporate law and company law in which you will act as a legal advisor to solve any crisis caused in between stakeholders or for the quarries of the stalk holders that they have from the corporate in forms of legal manner.
You can also apply as an intern in district courts in which you will learn how litigation is won with debating and argumentative skills with full evidences.
After Internship
Apply in the same firm to work for them or you can also apply in other organisations but you should have ability to answer their questions in written as well as in oral forms.
Secondly, you can sit under a senior and experienced lawyer of your field interest and can work under his precious guidance for 6 to 10 months than you can sit in your own chamber.
Further study
If you want to expand your knowledge in law than apply for LLM which will be more fruitful for your future because big firms either national or international prefer those candidates who have LLM as the study is more focused on particular subject in PG courses and the more emphasis in given to corporate law and international law in LLM which increases the chances to move abroad.
If, you want to make career in teaching field than you can apply for the NET (National Entrance Examination) which opens your path for teaching and research in law and you can apply for various judicial examinations.
Salaries
It depends on your work that how you handle any uncertain problem in the organisation but in private corporates it goes up to one lakh per month or even more and in public sector it is fixed by the government especially it depends on the hierarchy in the government organisations.
Private institutions in which you may apply:
1.Amity University, Noida
2.Delhi Metropolitan Education, a premier educational institute affiliated to Guru Gobind Singh Indraprastha University, New Delhi
3.Teerthankar Mahavir University, Moradabad
4.Mangalayatan University, Aligarh
So, curve your mind to follow the path of law which absolutely has bright startups in future.
(Writer is an alumni of National Law School and an Asst. Professor of Law at Delhi Metropolitan Education, Noida)
By: Gautam Gupta
Subscribed Failed...
Subscribed Successfully...