Health League Kho-Kho Championship in Hyderabad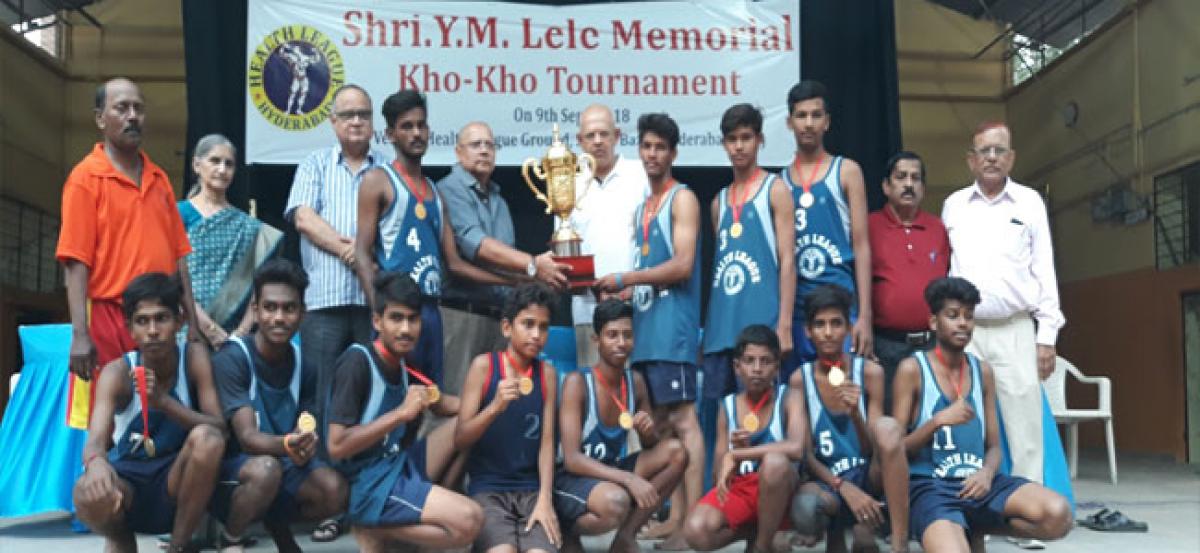 Highlights
Members of Health League team after winning the YM Lele Memorial khokho tournament at Health League grounds in Hyderabad In a onesided final, the titlist crushed Takshshila 165 Individual award winners included R Anil Best defender, SK Subhan Chaser, M Prashant Allrounder and A Nagaraj, who was declared as the most promising youngster
Members of Health League team after winning the YM Lele Memorial kho-kho tournament at Health League grounds in Hyderabad. In a one-sided final, the titlist crushed Takshshila 16-5. Individual award winners included R Anil (Best defender), SK Subhan (Chaser), M Prashant (All-rounder) and A Nagaraj, who was declared as the most promising youngster.
Health League President and Secretary Neil Gogte and Capt Shantiswaroop Lele, along with Health League Trust Secretary Sunil B Ganu are seen with Organising Committee members Shubadhaa Lele, Harish Mulay and Srirang Gaikwad
Subscribed Failed...
Subscribed Successfully...