4 Ways Web Development Has Changed Over the Years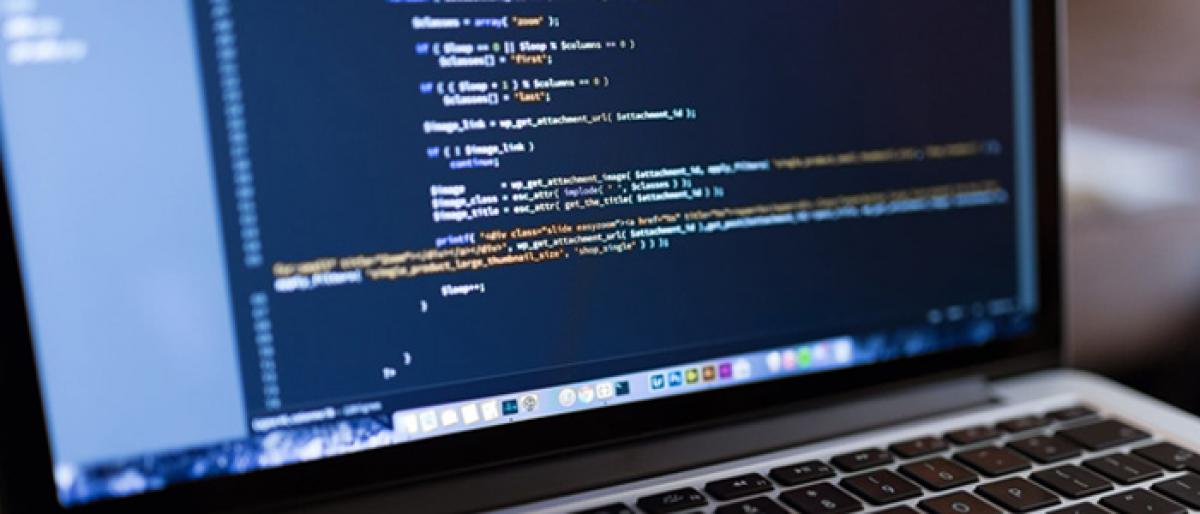 Highlights
Web development has seen many changes over the years New ideas, new technologies and what is acceptable as an industry standard has pushed web development to a new level In this article, you will learn about 4 ways web development has changed over the years
Web development has seen many changes over the years. New ideas, new technologies and what is acceptable as an industry standard has pushed web development to a new level. In this article, you will learn about 4 ways web development has changed over the years.
What Is a Web Developer's Role?
According to Techopedia, "A Web developer is a kind of programmer who specializes in the development of applications relating to the World Wide Web or distributed network applications, which typically run protocols like HTTP from a Web server to a client browser using associated programming languages like HTML/CSS, C#, Ruby and PHP to name a few."

Let's take a look at 4 ways web development has changed recently.
More Visually Appealing Font Options Available
If you were to hop in a time ship and look at websites from 2008 (or type in Google), you will see that that fonts were pretty standard. You weren't going to see these multi-font graphics that are going on with Pinterest. One font and you better like it.
Now you can not only find almost any font you could hope to dream up, but you can also create your own font. There is so much in the terms of user customization that you can do on your own. What web developer users used to do for fonts, many children are doing on their own with simple technologies.
While you might not think that having more fonts available is a big deal, in fact, it is a major deal. This is especially true as well continue to see the demand for user experience. People want variety in their life. No more stale repeats allowed.
GIF in Exchange for PNG and EPS
Page loading times have been a major problem in the past when using large images, but now users expect HD images. When you are looking through the best WordPress page builders, you will find that almost all of them understand the importance of images and offer many options for integrating them into your site seamlessly.
Using PNG allows for a larger range of images but you may still notice a low pixel resolution of the images if you are viewing in different resolution. This is where EPS images have come in to minimize the distortion. They are based on vector imaging, which eliminates distortion or bad resolution. And since they are compressed, they are able to be loaded more quickly.
The GIF is seeing a comeback, mostly in the form of animated memes of cats but also because it is one of the most effective formats for animation.
Social Media is Everywhere
If you were ever afraid that Skynet was coming, you definitely think it is one of the social media platforms. Over the past 10 years social media is everything. "Facebooking" is now an action. "Messaging" someone is a typical part of conversation and our websites understand the language because we have to have social on our websites.
Viral content and news content easily sweeping throughout sites and social media is a normal occurrence. Many people hear about the news on Twitter or Facebook before one of the popular news shows.
Now every business knows that they have to have a social media strategy or they are not going to be able to survive in today's world. When web developers are tasked to work on a project, they already know that they need to integrate social media and help the visitors make it over to "like" and "follow". When was the last time that you heard a web developer ask, "Would you like me to include your Facebook page?" Never. It's a given that you have one to survive these days.
Meta Tags Replaced with Good Content Needs
The good news for the less technical is that HTML is not as necessary these days if you want to build a website. You can use a drag and drop page builder and have a website up and running quickly. It looks great and most of the time functions well enough for what people need. Meta tags and meta data is of course, still here, but not as important as it was 10 years ago.
Search engines will still pay attention to your metadata, but if you look at how important was 10 years ago and how important it is now, you will see a major difference. Making sure that you have high quality organic content is much more important in the search engines than any data you type in.
As the times continue to change, we have to change and adapt to make sure that we are not left behind with a website from 2008. With so many easy options to be able to create a stunning website, there is no reason to not set yourself up for success with a stunning website with great functionality and the ability to give its users an experience they will want to repeat.
Was this article helpful and informative? Leave us a comment with your thoughts in the section below.