January 18 – Top Seven Updates in Tech News Today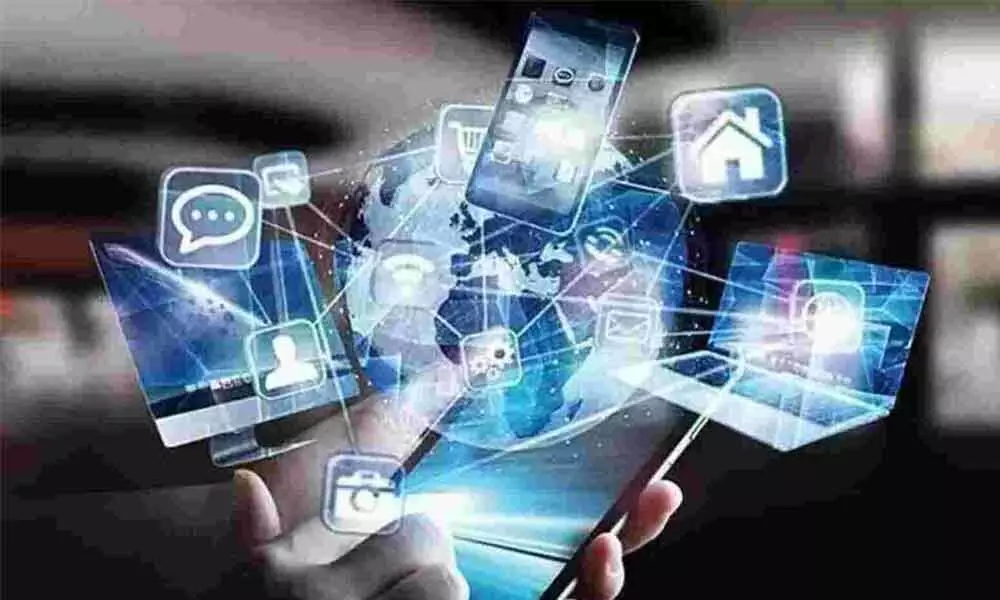 Highlights
Welcome to Today Tech News Updates - Here are the top seven things you must know about that happened in Tech with The Hans India on January 18, 2022.
Here are the top seven things you must know about Tech with The Hans India on January 18, 2022. Let's begin...
How to Use Two WhatsApp Accounts on One iPhone
Now users will be able to use two different WhatsApp accounts with two different numbers on their iPhone.
Amazon Great Republic Day Sale 2022: Get Home the Best of Appliances
Avail big savings with up to 50% on products such as washing machines, refrigerators, ACs, microwaves, dishwashers. Bring home the best appliances this Great Republic Day sale with extra coupon discounts, SBI Instant Bank Discount, no-cost EMI, Exchange offers up to Rs 12000, and more.
Realme 9i Launches with new 4G Snapdragon chip, competes Moto G31
Realme 9i launches in India at a starting price of Rs. 13,999. Snapdragon 680, 5000 mAh battery, and more. The Realme 9i becomes the first of many smartphone launches from Realme for 2022.
WhatsApp to bring this 'exciting' new photo feature
WhatsApp, the Meta-owned instant messaging app will bring many new features this year for Android and iOS, along with web and desktop clients. The report hints that WhatsApp will soon add new drawing tools to the Android app.
Microsoft allows you to follow YouTube creators in Edge browser test
Microsoft has started testing deeper YouTube integration in its Edge browser. Edge is getting a new modern RSS feed. This deeper integration with YouTube is likely to extend to other parts of the web.
Apple to Announce iPhone SE 3 as iPhone SE+ 5G in 2022
iPhone SE 3 could be called iPhone SE+ 5G in 2022. An all-new iPhone SE with a 5.7-inch screen will arrive in 2024. According to the latest leaked information, Apple could call the third-generation iPhone SE iPhone SE+ 5G.
Samsung Reveals First Smartphone Chip With AMD Ray Tracing GPU
Samsung has announced the Exynos 2200, its new in-house mobile processor for smartphones. The Galaxy S22 could use AMD's RDNA 2 graphics technology.