CM KCR slammed for not appointing VCs: Sravan Dasoju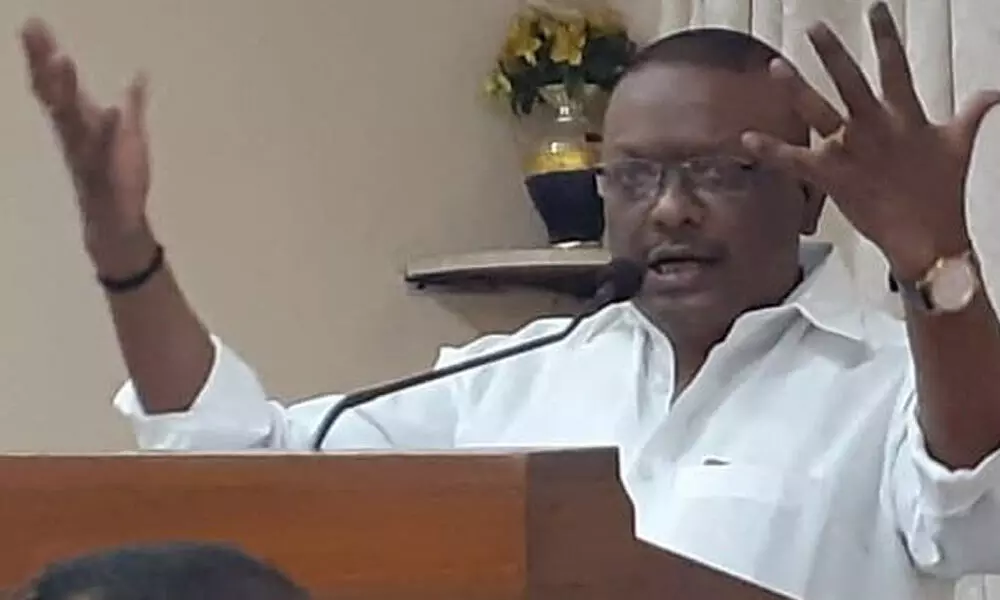 Highlights
Dr Sravan Dasoju seeks Governor Tamilisai's intervention in the matter
Demands filling up vacancies and release grants to the Universities
Hyderabad: AICC National SpokespersonDr Sravan Dasoju cricitised Telangana Chief Minister K Chandrashekar Rao by alleging that he was deliberately destroying the education system in the State by not appointing regular Vice Chancellors to the Universities. The AICC leader on Monday participated in a round table conference on "Delay in Appointment of Vice Chancellors and other appointments" organized by OU Teaching Association (OUTA) at Osmania University.
The AICC leader questioned the sincerity of KCR, who remained silent on the most important issue. He slammed the Chief Minister for not filling up thousands of faculty and non-teaching posts, which are lying vacant in various colleges and varsities, with an evil intention to destroy the State-owned education institutions while promoting private colleges and universities. Dr Sravan requested Telangana State Governor Tamilisai Soundararajan to intervene in this matter and ask the Chief Minister to act immediately in this regard.
"It is very unfortunate that the Universities have been functioning without having regular VCs ever since the formation of Telangana State," he said, alleging further that only those IAS officers were being appointed as in charge VCs who were working for KCR to get bounty appointments after retirement.
There are 848 vacancies at OU, 295 at KU, 232 at JNTU, Telangana University (75), Mahatma Gandhi University (115), Shathavahana University (100), Palamuru University (130), Open University (58), JNA&FA University (24), Potti Sree Ramulu Telugu University (97), Government Degree colleges (2,800), Aided Degree Colleges (1,500), Government Junior Colleges (5,154), he informed.