Hyderabad: Dr Vasanth dares ACB to initiate probe against Gandhi officials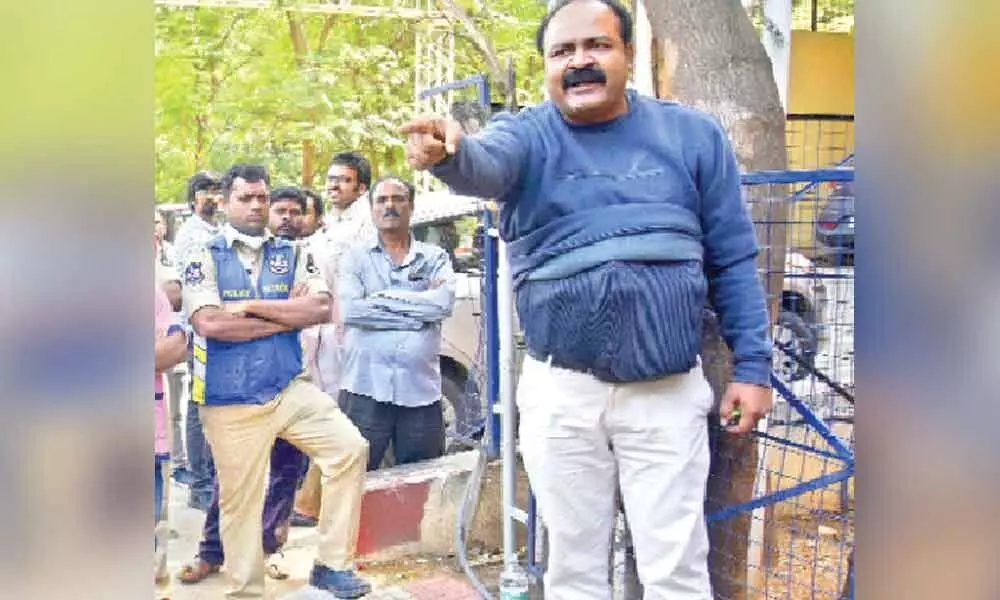 Highlights
Medical JAC demands orders against the doctor be put in abeyance
Hyderabad: Dr Vasanth Kumar, who has been facing disciplinary action, challenged the ACB to initiate an inquiry against the Gandhi Hospital Superintendent.

He dared the ACB to look into the bank accounts and financial position of the Superintendent and his peshi staff to unearth truth on his allegations about large scale irregularities in Gandhi hospital.
Taking objection to blackmailer tag given to him by DME, he dared authorities to also check his bank accounts and transactions and see if he indulged in any wrongdoings.
Talking to media on Wednesday, Dr Vasanth, who worked as a casualty medical officer in Gandhi Hospital, wanted to know if anyone questioning wrongdoings or irregularities in the system would be labelled as a blackmailer. He wanted authorities to file criminal charges against the superintendent and others for their irregularities and not against him. Dr Vasanth said he would still stick to his words of scam and corruption ruling the roost in Gandhi Hospital and the sufferers are doctors and nurses working in the hospital and patients coming for treatment.
Meanwhile, the Medical JAC delegation led by Dr Bongu Ramesh and Dr B Narahari and others met Director (Health) Dr Srinivas and gave him a representation requesting him to put orders against Dr Vasanth in abeyance and order for an enquiry.
They stressed that Dr Vasanth, being an office-bearer of doctors association, brought some irregularities to the notice of the superintendent. Instead of looking into the facts, he was surrendered to DH which is condemnable, they said.
Subscribed Failed...
Subscribed Successfully...