Jadcherla cops ask public to be extra cautious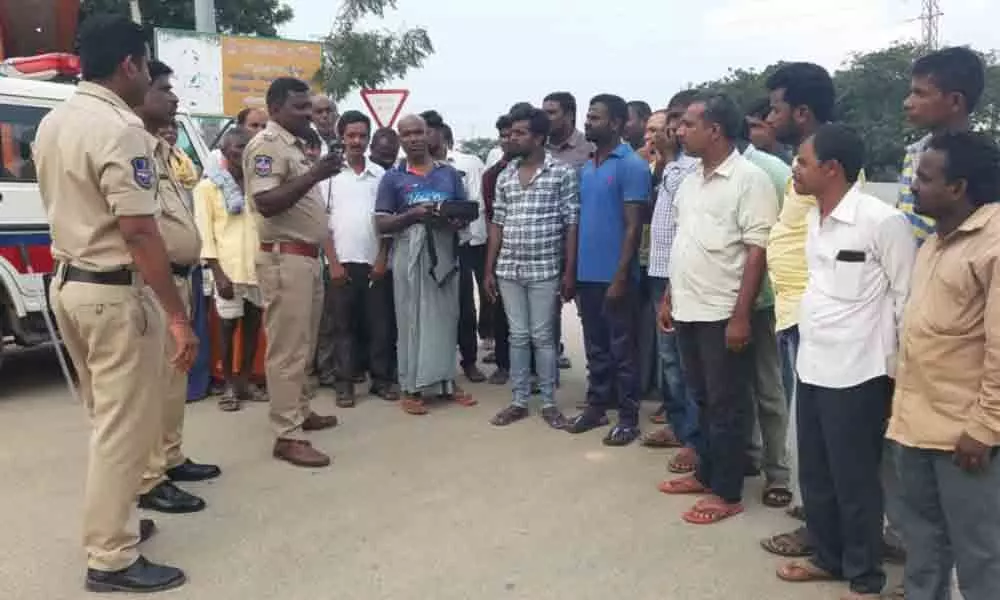 Highlights
As many people leave for their native places to celebrate the Dasara festival, the Jadcherla police requested the people to lock their houses properly and also send their house location to police WhatsApp group to help them intensify patrolling in those areas
Mahbubnagar: With week-long Dasara holidays commenced this week, the Jadcherla police have cautioned the public to be extra cautious and ensure that they take care of their belongings before leaving their homes to villages for the festival.

Speaking at an awareness programme in Jadcherla, Circle inspector G Veeraswamy said that before leaving their homes, the people should make sure they lock their houses properly and alert the local police about their holiday programme through WhatsApp application indicating the location of their houses, so that the police could assign patrolling teams to that area during nights.
The CI also urged the Colony dwellers and people in Jadcherla to install CCTV cameras, so that they can easily trace the miscreants resorting to robberies and burglaries. While referring to a recent theft in the Housing Board Colony, the CI said that there are inter-State gangs which were roaming during the daytime and conducting recce and selecting those houses which are locked and decamping with the loot with ease.
"Not just in the night, the inter-State gangs are also breaking into locked houses during daytime located in the secluded places. Therefore, we urge the public to be extra cautious and utilise the modern WhatsApp application and even install CCTV cameras to ensure that their houses are safe during this holiday season," said the CI.