APSSDC to open 30 skill colleges in Andhra Pradesh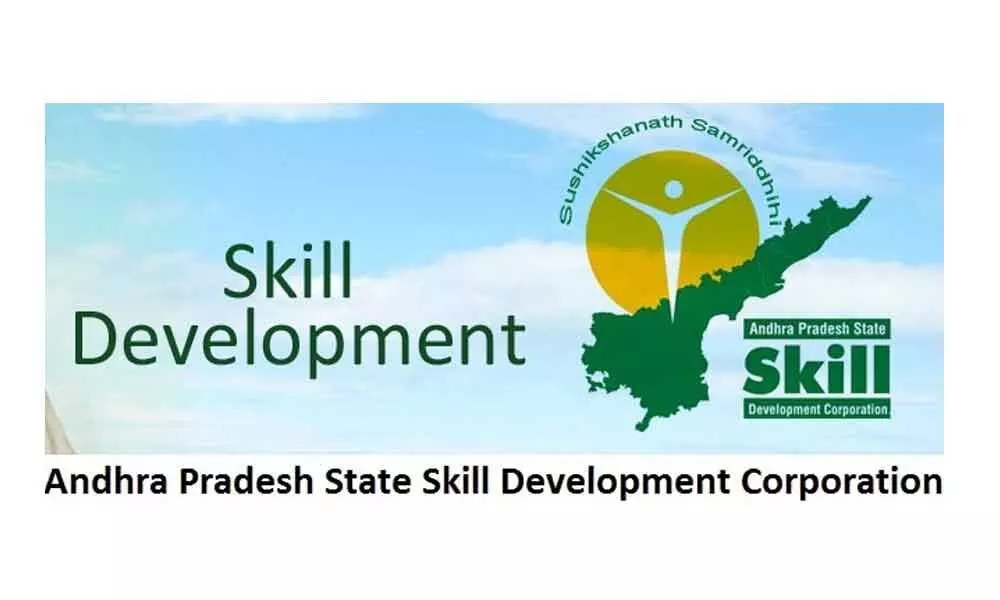 Highlights
Skill development is provided for the progressive farmers and unemployed youth on the latest technologies related to Agri and allied sectors in the primary sector
Plans to train more people in the coming year
Tadepalli: The Andhra Pradesh State Skill Development Corporation is planning to establish a skill university and 30 skill colleges across the State, said CEO and MD Arja Srikanth on Thursday.

In a statement, he said by overcoming the Covid-19 pandemic, the corporation continued to offer uninterrupted skilling through virtual platforms throughout the year. The APSSDC displayed sheer commitment during such challenging conditions and skilled near about 1.5 lakh aspirants virtually.
CEO and MD of APSSDC Dr Arja Srikanth said that in the non-academic sector, skill development was provided for the progressive farmers and unemployed youth on the latest technologies related to Agri and allied sectors in the primary sector. During 2020, as many as 5,310 farmers were trained and it plans to train 10,000 farmers in the new year. As many as 3,300 nurses were trained on Covid-19 pandemic management in collaboration with the Health Department. The Corporation plans to train 5,000 nurses next year. Likewise, Networking, MS Office, computer fundamental courses were offered to the 900 tribal youth to increase their employability and plans to train 2,000 next year.
About 4,700 women from rural areas were trained on digital literacy in collaboration with Facebook and one stroke painting and plans to train 10,000 women next year.
APSSDC has achieved a target sanctioned under PMKVY with ingenious planning by which Andhra Pradesh has excelled and stood on the top across the country.
The APSSDC conducted placement facilitation activities online by connecting the employers and job seekers to provide jobs to 1,515 persons and plans to provide jobs to 30,000 youths next year. Nearly 23 companies provided jobs to 602 candidates.
MoU with major 13 Industries have been signed specifically to yield support in the skill development ecosystem. Another 40 major industries are in the pipeline for collaboration. Key tie-ups were Dalmia Bharat Foundation, Schneider Electric, Biocon Academy, Tech Mahindra Foundation, National Research Development Corporation, NSE Academy, Dell Technologies, JBM Auto Limited, CII Institute of Logistics, IBM India Pvt Ltd, LV Prasad Film and TV Academy, India Tourism Development Corporation, Singapore Polytechnic International.
The APSSDC tied up with Flipkart and TVG group for linking the local artisans and others to sell their goods through e-commerce.
Students were being benefited through major online engineering courses, Dassault and SIEMENS courses. So far 1.25 Lakh students are covered, and plans are afoot for 5,00,000.
Various facilities have been offered with various online technologies benefiting 25,000 and planning for 50000 persons.
Dr Srikanth said that establishment of Skills University and 30 Skill Colleges is on cards.