Tirupati: 2 key projects stalled at SVVU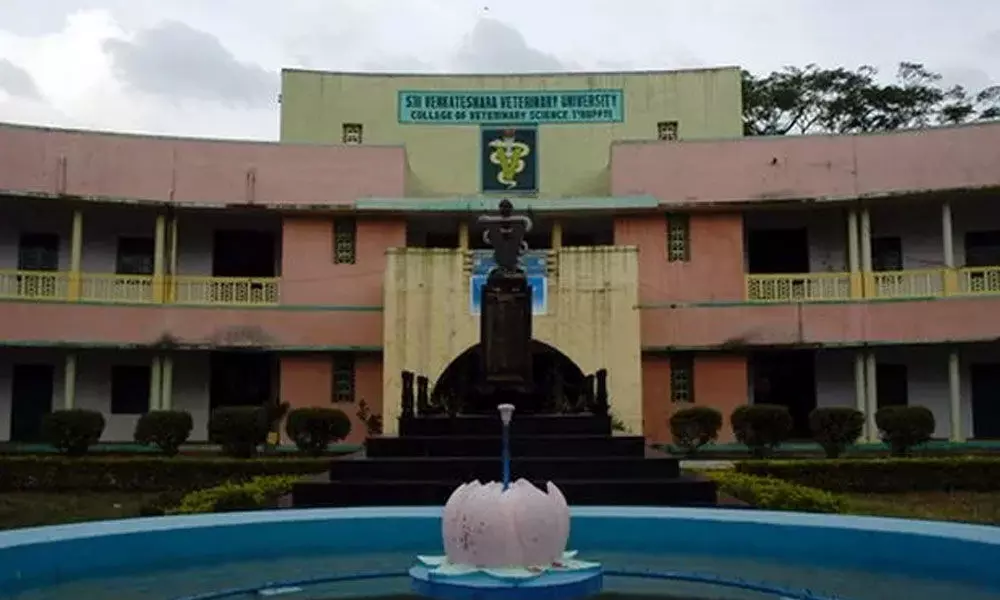 Highlights
Construction of modern library in life sciences has been stopped in the middle
Centrally air conditioned Auditorium work has also been kept pending at designing stage
Tirupati: Mainly two important developmental projects were abandoned in the middle of the progress in SV Veterinary University for the past one year. Varsity authorities had started projects like University Auditorium (with an estimated cost of Rs 9.5 crore) and modern library (with an estimated cost of Rs 3.5 crore) in 2019. After YSRCP came to power, the government had stopped all the works in the middle for re-examination and to reduce the expenditure.
For this AP government had appointed an expert committee with high-level engineers to re-examine the contract allotment agreement. In fact, the auditorium project was started with Indian Council of Agricultural Research (ICAR) funds under universities infrastructure development scheme.

Varsity started advanced library construction in life sciences near Dairy Technology College hostels in SVVU Tirupati campus. Advanced facilities like digital library and quick reference section were also planned in the library building. But this project has been facing technical hurdles and was stopped in the middle. One year ago, the contractor had completed only pillar work, from that day there was no progress in library construction. Animal husbandry department of state government did not give its clearance to resume the works.
Similarly, officials had planned to construct AC auditorium with 500 seating capacity including ample vehicle parking. But this work was also kept pending due to technical reasons. Officials have spent considerable money for design of the library. But, YSRCP government stopped these projects for review as part of its policy.