Domestic equity barometers attained record closing high levels; Sensex surges 689 points & Nifty settles at 14,347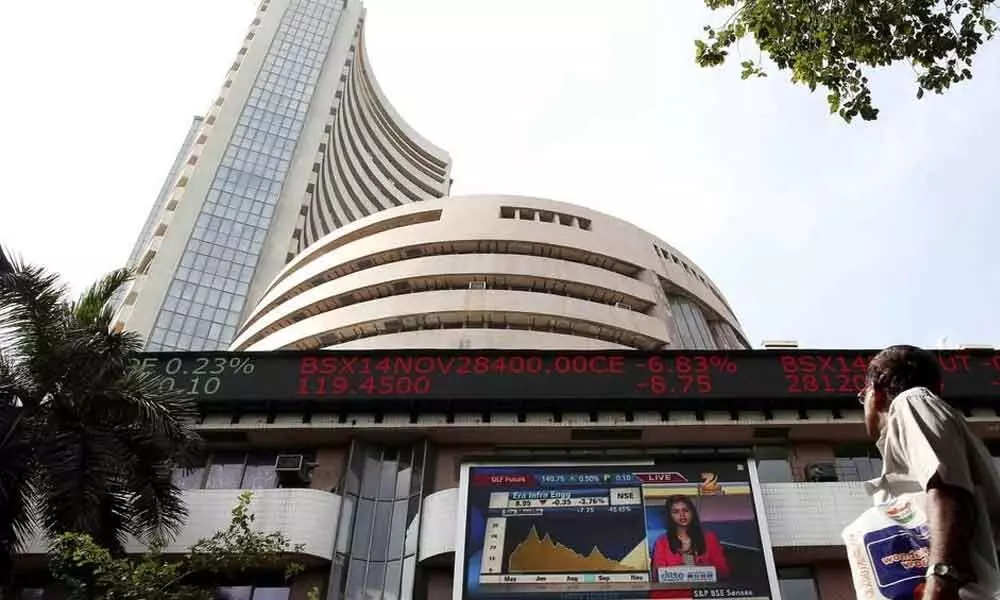 Highlights
Benchmark stocks on Friday, January 8, 2021, gained around one and a half per cent to hit new highs amid positive global cues
Benchmark stocks on Friday, January 8, 2021, gained around one and a half per cent to hit new highs amid positive global cues. The BSE Sensex closed 689.19 points, or 1.43 per cent, up at 48,782.51 and the NSE Nifty rose 209.90 points, or 1.48 per cent, to settle at 14,347.25. Nifty Bank rose 128.20 points, or 0.4%, to settle at 32,084.20.

In the broader market at BSE, Mid-cap and Small-cap indices underperformed the Sensex. The BSE Mid-Cap index rose 1.01 per cent while the BSE Small-Cap index appreciated 0.72 per cent.

The market breadth, indicating the overall health of the market, was strong. On the BSE, 1925 shares rose and 991 shares fell. In the Nifty 50 index, 41 shares advanced and 9 shares declined. The top five gainers on Nifty 50 block were Maruti (up 5.79 per cent), Tech Mahindra (up 535 per cent), Wipro (up 5.25 per cent), UPL (up 4.10 per cent) and Infosys (up 3.91 per cent). The top five losers were Hindalco (down 1.94 per cent), IndusInd Bank (down 1.61 per cent), Tata Steel (down 1.36 per cent), Bharti Airtel (down 0.96 per cent) and GAIL (down 0.86 per cent).

COVID-19 Update

Total COVID-19 confirmed cases worldwide were at 8,80,51,477 with 18,98,655 deaths. India reported 2,25,449 active cases of Covid-19 infection and 1,50,570 deaths while 1,00,37,398 patients have been discharged while 1,00,37,398 patients have been discharged.

India's First Advance Estimates of GDP

The central government on Thursday projected that the country's economy will contract by 7.7 per cent in FY21, as per the first advance estimates of GDP released by the National Statistical Office. The agriculture sector estimate for FY21 was at 3.4 per cent. Also, mining estimate was at -12.4 per cent for FY21 vs. 3.1 per cent (YoY) and nominal GDP estimate was at -4.2 per cent.

After slumping during the year-end holidays, activity in several of the world's largest advanced economies partially recovered in the first week of January. Still, it remains significantly lower than at the start of last year, according to gauges that integrate data such as mobility, energy consumption and public transport usage.