Wipro net zooms 35% to Rs 2,550 crore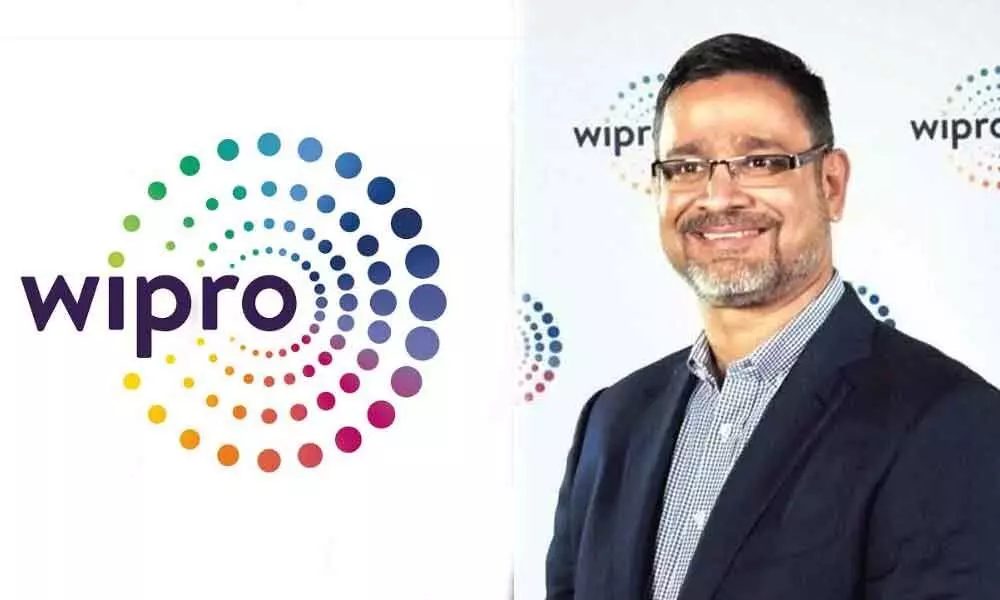 Highlights
The IT major's revenue grew 4 per cent to `15,130 crore, global IT services revenue grew 2.5 per cent to $2,049 million, in Q2 FY 19-20
Bengaluru: Software major Wipro on Tuesday reported Rs 2,550 crore net profit for the second quarter (Q2) of fiscal 2019-20, registering 35 per cent growth over the same period last year.
Sequentially, net profit grew 7 per cent from Rs 2,390 crore a quarter ago.
In a regulatory filing on the BSE, the city-based IT major said revenue for the quarter under review grew 4 per cent to Rs 15,130 crore from the like period a year ago and 2.8 per cent sequentially from Rs 14,720 crore last quarter.
Revenue from its global IT services business grew 2.5 per cent to $2,049 million from $ 2,010 million a year ago and flat sequentially from $2,039 million a quarter ago.
The services revenue ($2.049 million) is within the guidance range of $2,039-2,080 million given on July 17.
Under the International Financial Reporting Standards (IFRS), net income is $361 million and gross income $2.1 billion for the quarter.
The operating margin grew 3.1 per cent to 18.1 per cent from 15 per cent year ago but declined marginal sequentially from 18.4 per cent last quarter.
Wipro's earnings per share (EPS) of Rs 2 face value shot up 37 per cent. The company has projected revenue from its IT services for the third quarter in the range of $2,065-2,216 million, which is 0.8-2.8 per cent sequential growth from the second quarter.
"We had a good in-quarter execution on both revenues and margins. The overall growth was broad based with six out of seven industry verticals growing on a YoY (year-on-year) basis," said Wipro Chief Executive Abidali Z Neemuchwala in a statement here.
The company added 57 clients during the quarter as against 41 a quarter ago and 76 a year ago, taking their number to 1,027 as against 1,060 a quarter ago and 1,131 a year ago.
"We signed a large deal in India aligned to our strategy of taking global offerings to India customers," Neemuchwala said.
Wipro Chief Financial Officer Jatin Dalal said the company had delivered operating margins in a tight range after absorbing the impact of two months of wage hike.
The company completed the share buyback of its shares in September, which saw strong participation from its investors.
The IT services division added 6,603 techies sequentially during the quarter, taking the headcount to 181,453 from 174,850 a quarter ago and 10,002 annually from 171,451 a year ago.
The company's blue-chip scrip of Rs 2 face value closed at Rs 243.70 at the end of trading on the BSE as against Monday's closing rate of Rs 243.35 and opening price of Rs 244.