Stan Swamy deserves better treatment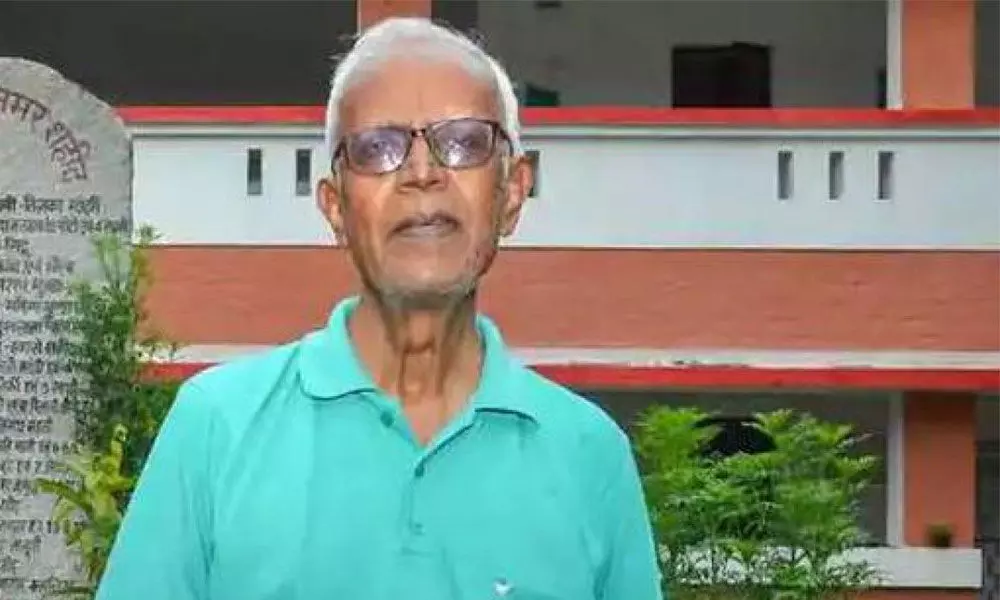 Highlights
National Platform for the Rights of the Disabled has recently written to the National Human Rights Commission seeking its intervention to provide 'reasonable accommodation' to Stan Swamy who has been in detention in Nagpur Central Jail
National Platform for the Rights of the Disabled has recently written to the National Human Rights Commission seeking its intervention to provide 'reasonable accommodation' to Stan Swamy who has been in detention in Nagpur Central Jail. Father Stan Swamy is a well-known Jesuit priest and a tribal rights activist based in Jharkhand. He has worked in the state for over three decades on various issues of the adivasi communities on land, forest and labour rights. But, the State and its law and order agencies never liked him because he has been consistent in questioning the non-implementation of the Fifth Schedule of the Constitution.
Father Swamy is 83 years of age and suffers from Parkinson's disease. The NPRD, in its appeal to the NHRC, sought compliance of rights of prisoners with disabilities as also "providing them with reasonable accommodations as mandated by international conventions to which India is a signatory. Similar is the case of Professor Saibaba, a person with 90 per cent disability lodged in the Nagpur Central Jail. There are no supportive mechanisms for prisoners with disabilities. Yet another case is that of revolutionary poet Vara Vara Rao.
Parkinson's is a progressive nervous system disorder that also impacts movement. Those living with Parkinson's often have tremors (involuntary, uncontrollable muscle contractions manifesting as shaking in body parts, most often the hands).Given this condition (tremor in both hands etc) he has been using a sipper as also a straw for intake of water and fluids. He was carrying these essentials (straw and sipper) with him when he was arrested by the NIA. The NIA refused to hand them back and the jail authorities refuse to provide him these inexpensive but essential assistive items.
He has trouble eating because of the tremors. He is unable to take bath, bring water or wash clothes on his own. Father Stan also has serious hearing problem and needs hearing aid for both ears. He was operated twice for hernia in the recent past and hence may not be in a position to go through a strenuous schedule as demanded in the jail. He used to take daily steam inhalations too.
Simply put, the current conditions in which he is languishing are violative of his Right to life, dignity, equality and protection from torture. He inhuman conditions not just Stan but the others are subjected to everyday in the prison are aplenty. Over the years, the Supreme Court has in several cases clearly held that prisoners also have certain fundamental rights including those stated above, which in these cases are being violated.
Furthermore, India is a signatory to the International Covenant on Civil and Political Rights (ICCPR) and the UN Resolution 70/175 on Standard Minimum Rules for the Treatment of Prisoners (also known as the Nelson Mandela Rules), all of which reaffirm the right to life with dignity of prisoners. Father Stan, as we have pointed out earlier, has Parkinson's, a condition recognised as a disability and listed in the Schedule as "Specified Disability" in the Rights of Persons with Disabilities Act, 2016. No one questions the enforcement of laws of the land but one should always remember that the same laws also stipulate some rights to the arrested.
Interested in blogging for thehansindia.com? We will be happy to have you on board as a blogger.