Creating an ideal space to enjoy the rains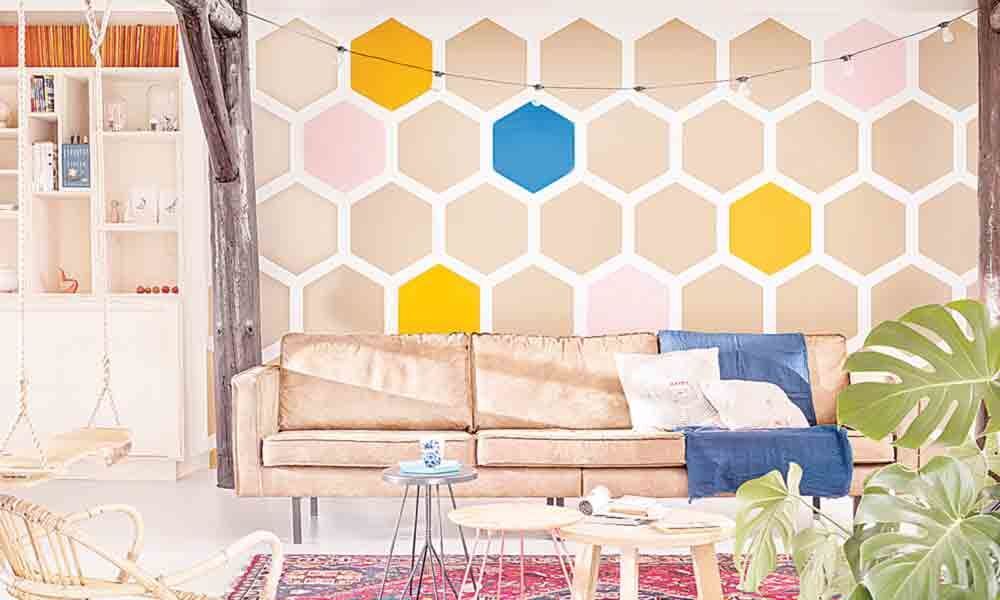 Highlights
Rains have a distinctive and calming effect on the human mind, no wonder we wait for this time of the year eagerly and try to make the most of it...
Rains have a distinctive and calming effect on the human mind, no wonder we wait for this time of the year eagerly and try to make the most of it while it lasts. At the same time the dark and gray shades of monsoon can leave us gloomy. This weather can also unwillingly confine us indoors. Brighten up the interiors of your home in preparation of monsoon will ensure you are able to make the most of this much-loved season.

Switch to curtain with a warmer hue
Curtains and drapes play an important part in the overall aesthetics of a room, and the underlying composition of your home in general. Choosing soft and sheer light curtains for the balcony door/ window will help the room make best of the available natural light.
Experiment with the walls
Colours can uplift your mood instantly, hence it is the perfect time to experiment with rich and versatile hues. A selection of gently muted pastels can add a refined finishing touch to the overall look. Spiced Honey is an ideal contemporary hue which is highly adaptable, sophisticated and timeless. Depending on the surroundings and palettes of light, it can be calming, nourishing, stimulating and energizing.
Choose waterproof product
Early start to monsoon-proof a house is important and Aquatech range provides varied waterproofing products as a solution to different kinds of dampness issues such as fungal and algal, interior and exterior cracks, dampness in interiors and exteriors. The Aquatech range includes India's first ever 20mm crack filler and has 10mm and 5 mm crack filler variants as well. All these variants are shrink-free crack fillers providing benefits of perfect finish in single time application.
Let there be light
A well-placed lamp can dramatically change the entire aesthetics of a space. Lights from lamps play with colours and make them come alive. During monsoons, lamps (of various shapes, designs and heights) can be of great use for daytime lighting when the sky is overcast.
Let your senses guide you
Using fresh fragrances to bring a vibrant feeling is a good way to combat the smell from dampness that continuous rain can create. Use natural room fresheners and herbal essential oil diffusers like cinnamon, lemon, rosemary, peppermint, and lavender. These aromas can elevate the calming effects of the rains.
Most importantly, make a few lifestyle changes to enjoy the season to its hilt. Place a small shoe rack outside your main door so that your family or friends can remove their shoes, have a container for wet umbrellas, keep small towels handy for guests who might need them.
So, what are you waiting for? Make this monsoon season magical and enjoy it with your loved ones.
Subscribed Failed...
Subscribed Successfully...