Artists 'hope for a better tomorrow' in new campaign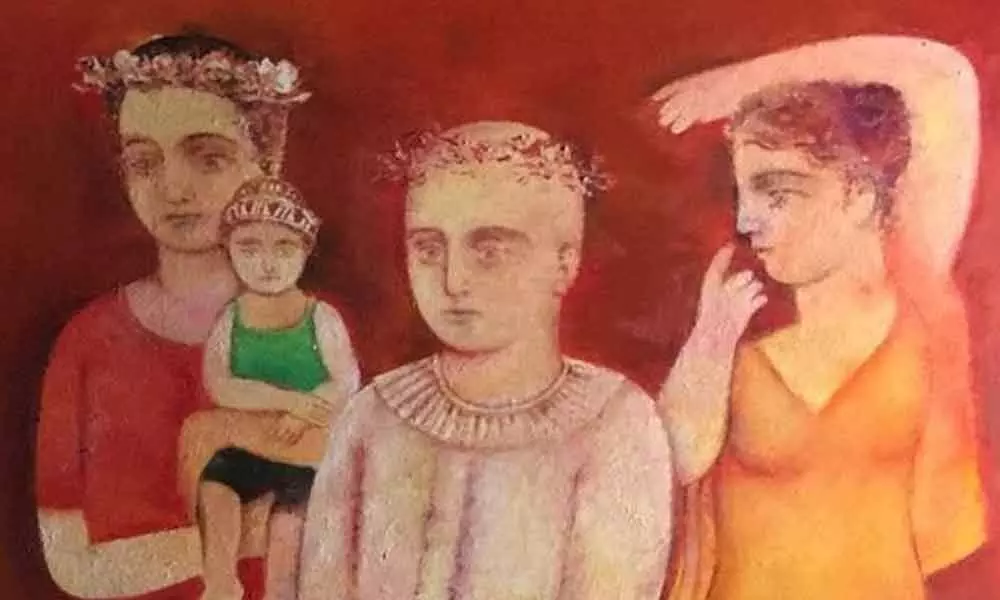 Highlights
For New York-based, Delhi-born artist Tara Sabharwal, life in lockdown had been marred with a patch of ill health; but after recovery, painting has remained her way to feel and to process her thoughts
For New York-based, Delhi-born artist Tara Sabharwal, life in lockdown had been marred with a patch of ill health; but after recovery, painting has remained her way to feel and to process her thoughts. To help her to find meaning, structure and sanity.
'Arriving' at drawings of small sinister organisms, menacingly beautiful cellular creatures in armor, with jelly-like frightened interiors, Tara's art makes one hope that the end of the tunnel is near. "Creatures, who, like us, are battling to survive. And we will survive."
The artist is part of #ArtForHope, a digital series by Art Alive Gallery that showcases the artworks that artists are creating during the lockdown, how they are spending time and what they have to say about the times we are living in.
The initiative, started by the art gallery's director Sunaina Anand, aims to bring hope and positivity during these unprecedented times.
Some of the participating artists are Anjolie Ela Menon, Paresh Maity, Jogen Chowdhury, Sakti Burman, Maite Delteil, Ranbir Kaleka, Jayshri Burman, Krishan Khanna, Jatin Das, Gopi Gajwani, Debashish Mukherjee, Chandro Bhattacharjee, and Tara Sabharwal.
While veteran artist Krishen Khanna is happy to be home -- "If I was young the lockdown would have affected me. At my age I don't go out, I'm home and I paint in my studio, I enjoy that.
I like to spend the day in my studio where I'm always surrounded by my friends on the wall", he says -- artist Anjolie Ela Menon, has converted her living room into her makeshift studio.