MyVoice: Views of our readers 26th February 2020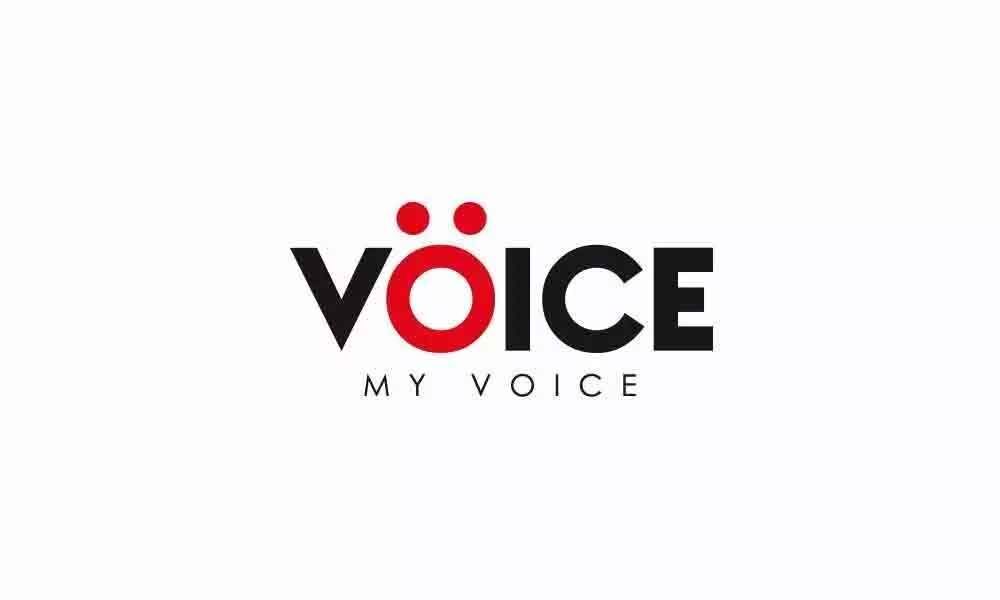 Highlights
MyVoice: Views of our readers 26th February 2020
Kudos to Special Court
Hats off to the Judge of Special Court to award the capital punishment to Mohammed Rafi who perpetrated the ghastly crime on a six- year - old girl. This verdict, as the victim's parents rightly said, acts as a deterrent to those who entertain such gory ideas. This case was disposed of in a record period of less than 76 days.
If all the law enforcement agencies react swiftly, there will be every possibility of declining crime rate. In a civilised society, sex-related crimes are on the rise.
However, there should not be any delay in execution of the order as in the case of Nirbhaya convicts.
The convicts resort to various delaying tactics like swallowing staple pins, hitting the head at wall etc. It cannot be gainsaid that the criminals are more intelligent than the law enforcement agencies. In spite of all their machinations, ultimately truth triumphs. Justice is divine and inexorable.
Hence forth all rape, molestation and murder cases, death penalty is only worthwhile. After establishing the perpetration of crime with witnesses the convicts should not be given any chance to escape punishment. Let us be optimistic that we might see crime- free society in the days to come.
E Sreerama Murty, Yellamanchili
Dissent and democracy
The comments of the Supreme court Judge Justice Deepak Gupta are absolutely correct as regards expression of dissent by some on any issue for that matter .After all, India has an outstanding inheritance of democracy with different religions, cultures and practices for the past several decades and no other country in the entire world does have such a diversified democratic culture like in India.
Differences are bound to be there in issues and there are several platforms to discuss and resolve issues and these differences cannot be called anti-national. At the same time, Justice Gupta has also remarked that stone pelting/ violence creation cannot be accepted and should be put down.
It is high time that the central govt take immediate measures to curb the violence and politicians also should desist from making instigatory comments which are motivating violence from certain sections of people. Stone-peltings on police is very shameful and police have really displayed lots of restraints even in such situations and after-all police are part of our own society and they are not from skies.
Katuru Durga Prasad Rao, Hyderabad
Details of retiring rooms unavailable
Indian Railways provides the facility of online retiring room booking for the benefit of transit and overnight passengers. IRCTC website displays the list of places/stations where the facility of online booking is made available.
The website however does not provide any details related to type of accommodation available, amenities, facilities etc provided in the retiring room for the benefit of transit passengers. A passenger is thus forced to make manual enquiry at railway station to know the accommodation details while ironically one has to book retiring rooms through online mode only.
Non-availability of details thus causes inconvenience to many passengers intending for an overnight stay at retiring rooms through online booking mode. The same should otherwise be made available with details related to facilities and type of accommodation provided in all the retiring rooms across Indian Railway network for online booking.
IRCTC is thus requested to provide the comprehensive list of all the retiring rooms with facilities on its website, for the benefit of its overnight and transit passengers.
Varun Dambal, Bengaluru
Splurging on Trump trip
Namaste Trump event in Ahmedabad on Monday is nothing but continuance of last year's Howdi Modi program in Houston; just to woo the Indians so that Donald Trump will be benefitted in the ensuing elections in United states.
It is our tradition to extend hospitality to the guests visiting India on vacation or building bilateral relations. But there is no justification for Indian government to waste tax payers money for the election canvassing in U.S.
Kshirasagara Balaji Rao, Hyderabad
Disruptive democracy
Participatory democracy over electoral democracy is emerging as a threat to Indian democracy. The parties who failed to win General Election 2019 are actively providing moral and political support to violence in the name of Anti-CAA protest.
The paid drama of Shaheen Bagh and consequent protest across Delhi is emerging as a champion of disruptive democracy over electoral democracy which need to be dealt with an iron fist for internal security.
The perpetrators of this violence must be forced to pay the loss of property. Or else it will set a new trend of participatory democracy championing over electoral democracy.
Ranjit Behera, Warangal
Stop free gifts on neta's birthdays
It refers to Tamil Nadu government celebrating 72nd birthday of its political mentor J Jayalalitha by gifting a gold-ring each to all new-born babies in a government-hospital in Chennai on her birthday (Feb 24). All such free-gifts cost heavily to state-exchequer.
It could be done by the ruling party like was once done by Tamil Nadu unit of BJP to celebrate (gifting gold-rings to new-born babies) on the day of 68th birthday of Prime Minister in the year 2018.
This method to celebrate birthday of political mentor through state-exchequer can be expected only in a monarchy rule rather in a democratic governance. Need is of having some central regulatory public-authority to check such undesired spending from state-exchequers.
Madhu Agarwal, Delhi
Subscribed Failed...
Subscribed Successfully...