Elevator inaugurated at King George Hospital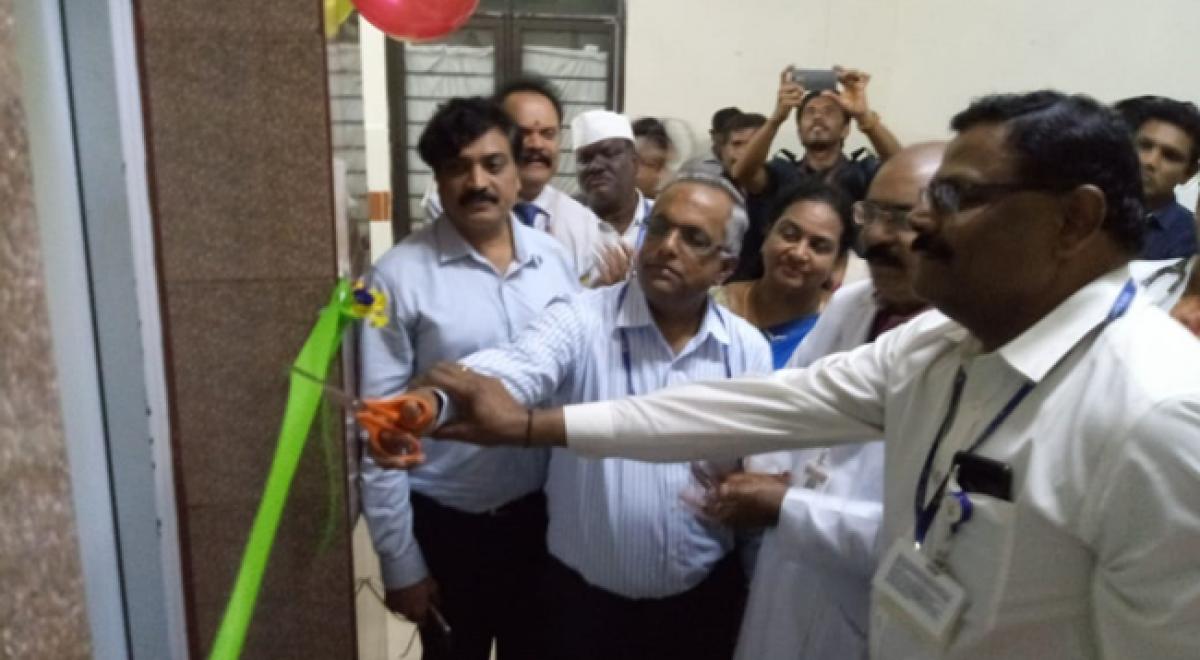 Highlights
ASV Ramanan, Executive Director, Hindustan Petroleum Corporation Limited HPCL, Visakh Refinery, inaugurated an elevator at King George Hospital here on Wednesday
Visakhapatnam: ASV Ramanan, Executive Director, Hindustan Petroleum Corporation Limited (HPCL), Visakh Refinery, inaugurated an elevator at King George Hospital here on Wednesday.
As part of its Corporate Social Responsibility activities, the HPCL, Visakh Refinery, donated the facility, established at emergency medicine department at a cost of Rs 42.50 lakh to the KGH which include provision of manpower for the benefit of the patients.
Speaking on the occasion, ASV Ramanan said that the HPCL is always in the forefront in providing basic amenities and services. The corporation is covering all kind services, including medical, education and Swachh Bharat, Ramanan added. Dr G Arjuna, superintendent, thanked the HPCL officials for their gesture, along with provision of manpower, which helps the poor patients during emergencies.
N Raja Rao, General Manager, (HR), US Sarma, Chief Manager, (HR) of HPCL-Visakha Refinery, Dr T Padmavathi, In-charge Principal, Andhra Medical College and Dr V Dharma Rao, deputy superintendent, KGH were present.