Gita helps find solutions to several problems: Collector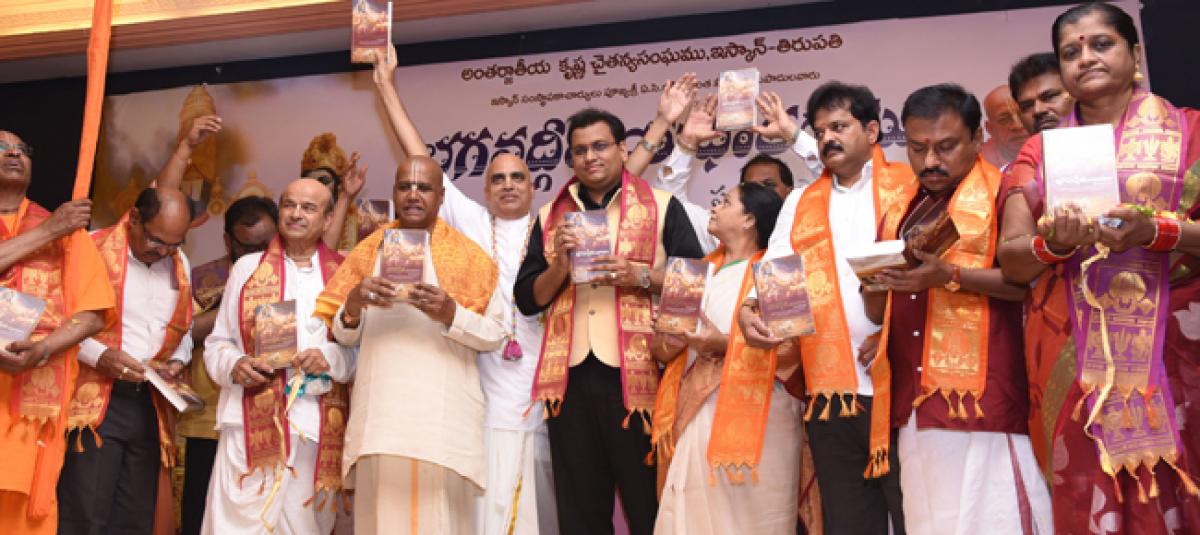 Highlights
Bhagavad Gita reveals solutions to various problems in day to day life, observed District Collector PS Pradyumna He released the book Bhagavad Gita brought out in a lucid style with original content by ISKCON in Tirupati on Sunday Puja and Mangala Harati were performed to the book on this occasion The devotees who participated in the programme chanted Hare Rama Hare Krishna
Tirupati: Bhagavad Gita reveals solutions to various problems in day to day life, observed District Collector PS Pradyumna. He released the book 'Bhagavad Gita' brought out in a lucid style with original content by ISKCON in Tirupati on Sunday. Puja and 'Mangala Harati' were performed to the book on this occasion. The devotees who participated in the programme chanted 'Hare Rama Hare Krishna'.
Speaking on the occasion, the Collector said 'If we read Bhagawad Gita again and again, every time we find something new in that. Whenever I visit ISKCON, they present me one 'Gita' which is a dynamic book". The life of Lord Sri Krishna reveals that he was born to change the society and if people understand the essence of 'Gita' they can perform their duties properly, he opined.
Tirupati MLA M Suguna, TUDA Chairman G Narasimha Yadav, TTD JEO Pola Bhaskar, Dharma Prachara Parishad Special Officer Dr Ramana Prasad, Project Special Officer N Muktheswar Rao, TDP leader Dr R Sudha Rani, Congress leader P Naveenkumar Reddy, ISKCON president Dr Revathi Ramana Das, Vice president Rupesh Prabhu and others participated.