Reveal facts to people on ED case, Devineni asks Jagan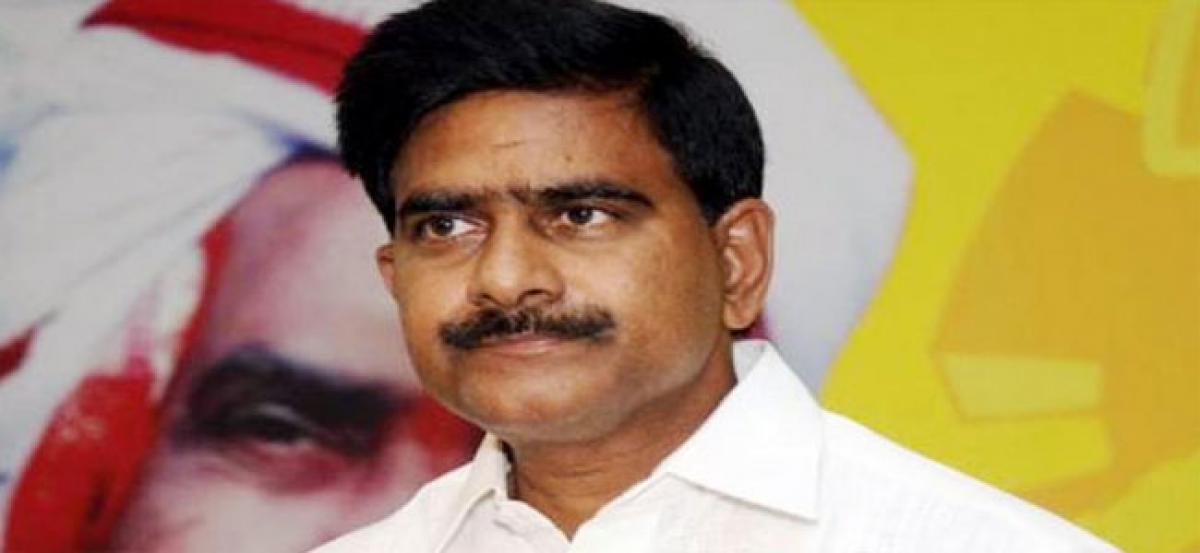 Highlights
Minister for Water Resources Devineni Umamaheswara Rao demanded Opposition leader YS Jaganmohan Reddy to reveal the facts to the public on the Enforcement Directorate cases against YS Bharati instead of blaming others
Vijayawada: Minister for Water Resources Devineni Umamaheswara Rao demanded Opposition leader YS Jaganmohan Reddy to reveal the facts to the public on the Enforcement Directorate cases against YS Bharati instead of blaming others. Speaking to media persons here on Saturday, the Minister asked Jaganmohan Reddy to reveal whether his wife was booked in cases or not. Similarly, whether he has been making rounds around the courts or not, he asked.
He said that without his involvement, how the huge number of corruption cases were booked against the Opposition leader. The Opposition leader name was figured in the charge sheet after confirming his corruption activities which amount to Rs 43,000 crore, he stated. Uma wondered as to how the Opposition leader was blackmailing the people of various walks of life. He also asked the Opposition leader to reveal whether YS Bharati involvement was there or not in the illegal amassing of assets case instead of blaming the media.
The minister said that YS Jaganmohan Reddy and his party leaders were creating hurdles to the construction of Amaravati capital and Polavaram project. He said that the people of the country are aware about the family assets of YS Rajasekhar Reddy before and after his tenure as the Chief Minister. He said that the Opposition leader was indulging in politics with selfish motive extending support to the BJP.
He asked the MPs of YSR Congress why they did not oppose the BJP-led NDA government in Rajya Sabha during the election for Deputy Chairman post. He said that the YSR Congress had nexus with BJP and people would teach fitting lesson to them in the next election.